CoinCola Calls On Nigerians To Embrace Blockchain Eduaction
Recently, cryptocurrency enthusiasts in Lagos had a knowledge sharing moment at PlayPlace to network and discuss the latest business trends and opportunities that are available in the blockchain and cryptocurrency space in Nigeria and around Africa.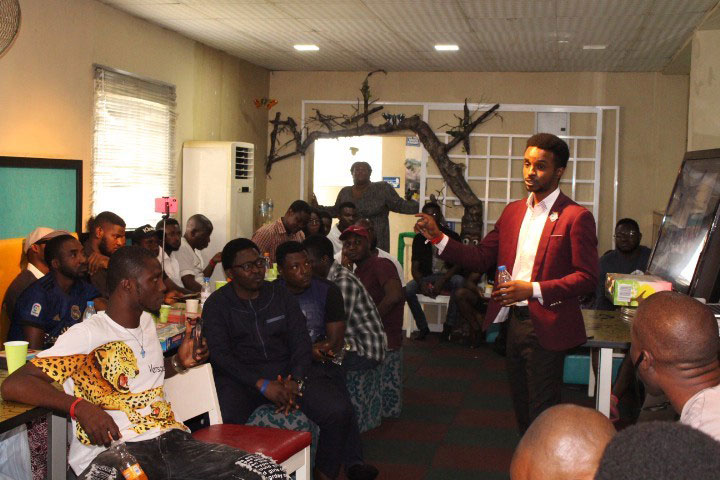 Samuel Joseph,The regional manager for CoinCola, was present at the crypto hangout. He gave a brief introduction to Blockchain technology, Bitcoin, Bitcoin node distribution, what makes BITCOIN so secured and how help every sector in the Nigerian Economy. Samuel focused on transparency as a core value of blockchain and why Nigerians should understand the open and transparent nature of blockchain technology. He went on to explain that Blockchain technology is a blessing to Nigerian and that the people of Africa should take advantage of the CoinCola Academy that is coming soon for  easy of the basics of cryptocurrency and blockchain.
The CoinCola team present at the event also had a presentation on coincola.com. The presentation covered all basic use case of CoinCola such as "how to buy Bitcoin with fiat" , "how to buy and sell gift cards" etc. the team also highlighted CoinCola"s long term plan for the growth of blockchain knowledge and how coincola aims to connect nigerians to the future of finance. It's important to note that cryptocurrencies are gradually replacing traditional method of sending money across border. Nigerians now prefer to send make cross border payments through the coincola app. 
Also present at the event was Toju Kaka, the Community Manager for BOSCore, a blockchain forked out of the EOSIO blockchain in 2019. Kaka  introduced the attendees to the fastest and most advanced blockchain (EOSIOl: Boscore) for businesses and dapp development. He highlighted the light speed of the EOSIO blockchain which is 0.5 secs and about the fast 3 seconds LIB/immutability (the time it takes for a transaction to become immutable on the blockchain).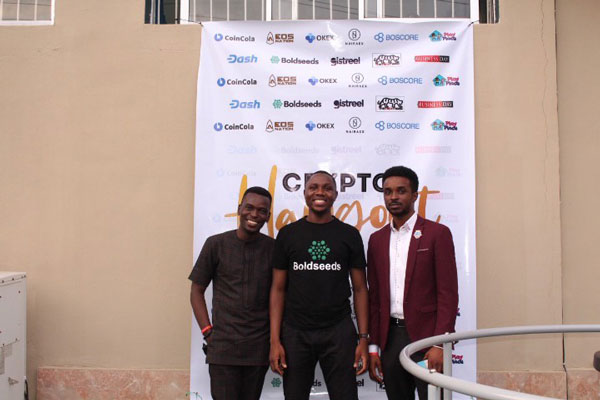 From left-to-right Toju Kaka, Toyosi Abolarin and Samuel Joseph
Toyosi Abolarin,  the convener of the PlayPlace Crypto hangout for crypto enthusiasts in Lagos made a presentation that was centred on cryptocurrency investments. He introduced the audience to what is called "dollar-cost averaging" : a strategy in which an investor places a fixed dollar amount into a given investment (usually common stock) on a regular basis. The investment generally takes place each and every month regardless of what is occurring in the financial markets. (source: investanswers)
Latest Promo on CoinCola