Claim bonus by finishing a trade within 5 minutes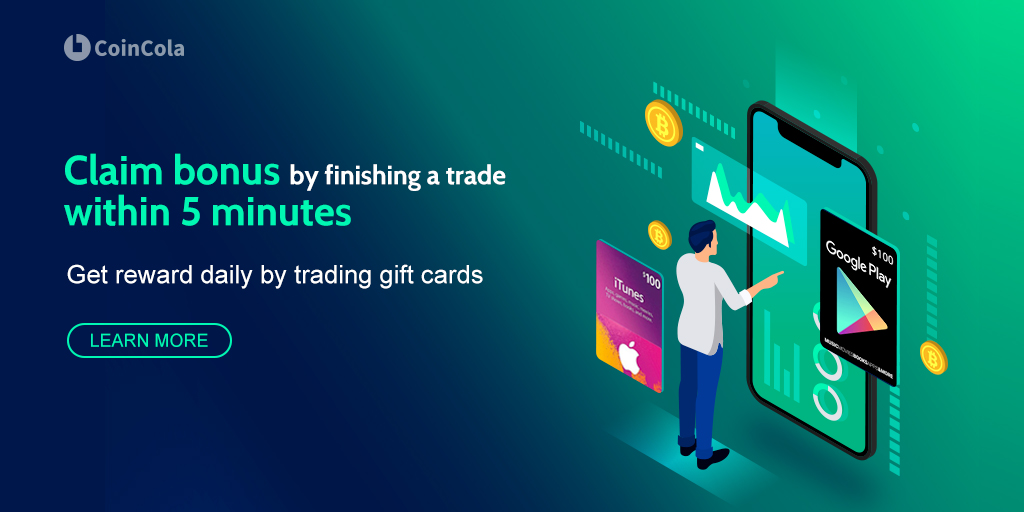 Dear Valued Customers,  
Easily get awarded by finishing a trade with gift card within 5 minutes!
No matter what the trade amount,you will be awarded daily by trading gift cards on CoinCola from Sep 30, 2019 00:00AM to Oct 10, 2019 11:59PM (HKT) if you have never finished a trade with gift cards before.
Go to trade gift cards directly!
Bonus details: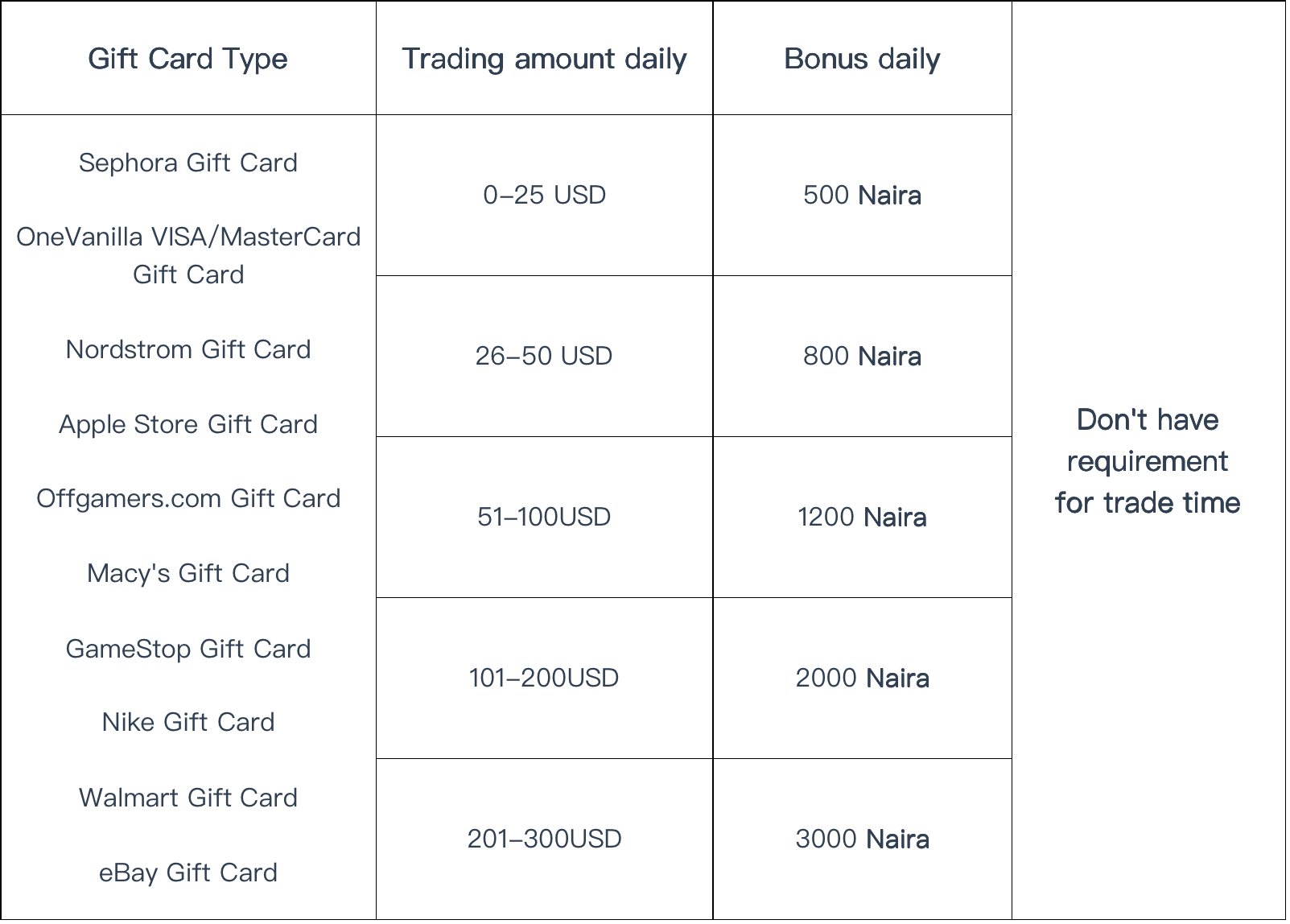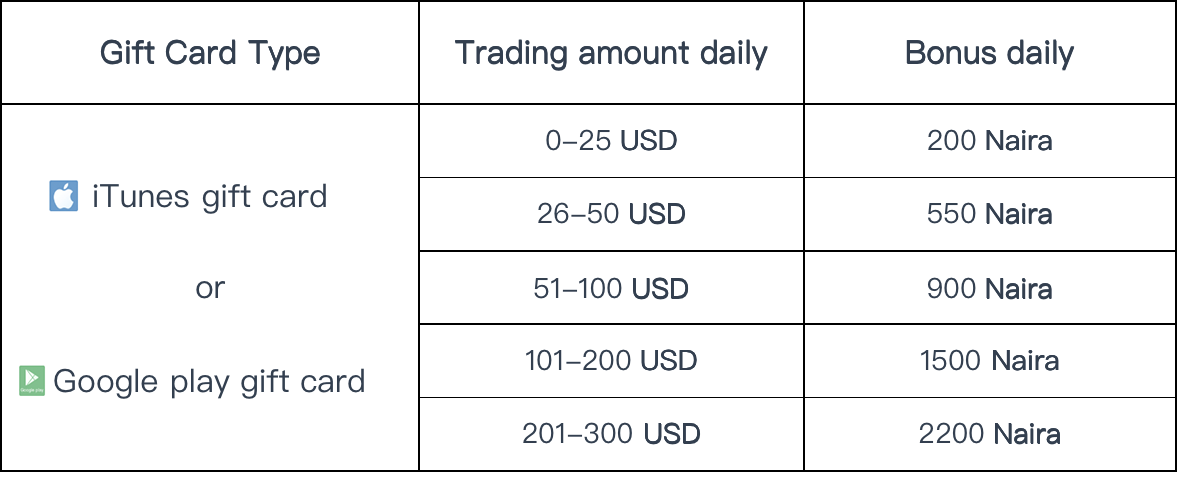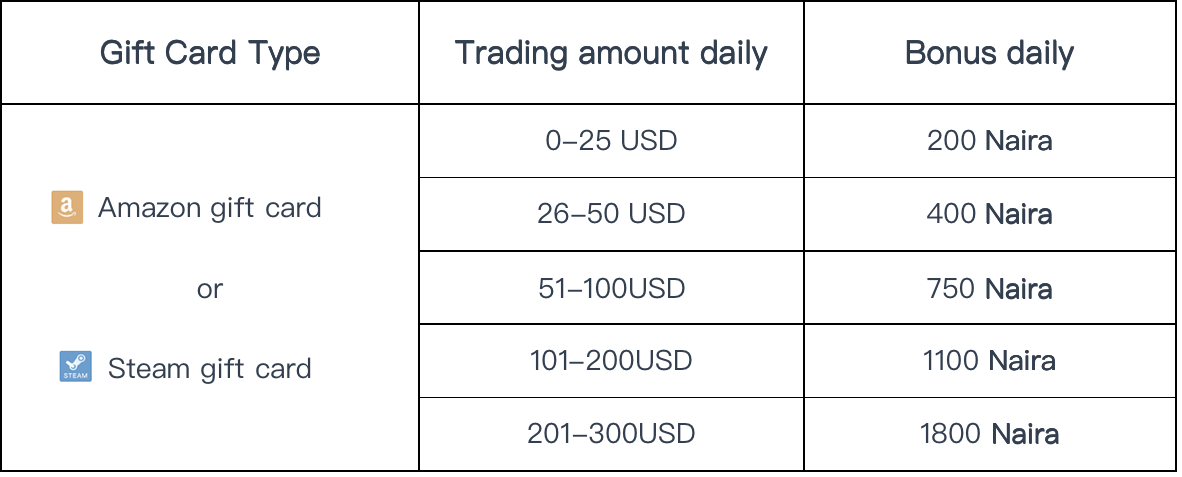 Please check the winner list here: https://docs.google.com/spreadsheets/d/1bzucAViFdzwFc0TeH65lSk6E9H6GNx-BflO7JVNj_5k/edit?usp=sharing,it will be updated daily.
If you have any questions or concerns, please contact us through WhatsApp:+852 5166 2291 or join our Nigeria Telegram Group:https://t.me/CoinColaNigeria . 
Thank you for your support and happy trading!
Youtube video guides:
1、How to sell gift cards on CoinCola?
2、How to sell bitcoin to Naira on CoinCola?
Download CoinCola App:
Search 'CoinCola' in Google Play Store or Apple Store to download
Terms and Conditions
1. This promotion is only available for the participants who come from Nigeria, Ghana, Benin, America, Iraq, India, Canada, Australia, Germany, Myanmar, Malaysia, the Philippines and have never finished a trade with gift cards on CoinCola before Sep 30, 2019 00:00AM(HKT);
2. The bonus will only be available for the trade finished within 5 minutes;
3. The bonus will be announced daily and released in cryptocurrency daily;
4.CoinCola has the right to disqualify the candidate and cancel the bonus because of any manipulated or cheating trades against the rules of CoinCola;
5.Reminding: Trading with cryptocurrency comes with risks due to the price fluctuations,please have a full understanding of all the risks before trading and be prudent of your own decisions;
6.CoinCola has the final explanation for this activity.