How to Make Money with Bitcoin
A wise financial plan for anyone is to save for the future. Making money and saving some of that money is one good way of securing financial freedom when disaster strikes or when you retire. 
Thanks to cryptocurrency and Blockchain, anyone can carry several actions or tasks to make money online from the comfort of their home. All you need is just a mobile phone or a laptop and a good internet service. 
Ways of making money online with bitcoin 
Affiliate Programs

:
According to billionaire Warren Buffett: "If you don't find a way to make money while you sleep, you will work until you die", this statement is very true and it's one of the most popular and convenient ways of making money with little or no stress is through affiliate programs. 
CoinCola has one of the most interesting affiliate programs because it helps you earn bitcoin by giving out your affiliate links to friends and family. 
Details of Coincola affiliate program :
You will be eligible for a commission if a user signed up via your referral link AND successfully completed trade(s).

The commission will be sent instantly in real-time to your CoinCola account. The amount of commission = trade volume x transaction fee x reward ratio. 

The reward period for each newly registered user will start from the first day up to 180 days. The reward ratio for first 30 days is 20%, followed by a rate of 15% until the last eligible date.

Reward will be paid in whatever cryptocurrency the original transaction fee was paid in. Reward details can be found in "Wallet" – "Cryptocurrency" – "Reward History".

Each user can only be referred once.

Referred users are required to pass KYC in order for the referrer to receive the reward.

The above terms are only valid to users who registered on or after 2019/04/26 10:00. Previously registered users will be subject to past program rules.

CoinCola reserves the right to change the terms of the referral program at any time due to changing market conditions, risk of fraud, or any other factors we deem relevant.
2. Blockchain social media :
there are several Blockchain-based platforms that rewards users in cryptocurrency for making most about anything they are interested in. The platforms include
Steemit

: steemit is a Blockchain social media platform that lets you make money by blogging. Crypto made on Steemit could be converted as sold as Bitcoin on coincola.com 

Voice

:

voice.com

is a new social network platform built by block.one that also rewards users in cryptocurrency for social media activities. More details about voice here. 
3.Buying and Selling:
with CoinCola, you can buy and sell cryptocurrency on coincola.com at prices that can benefit you as a vendor. As a buyer, you can buy cryptocurrencies at good rates and resale if you want. 
4. Accept bitcoin on Your Platform: 
You could start accepting cryptocurrency on your platform by using a coincola wallet. As long as your customers have a coincola wallet, their payments for your services will be free and instant.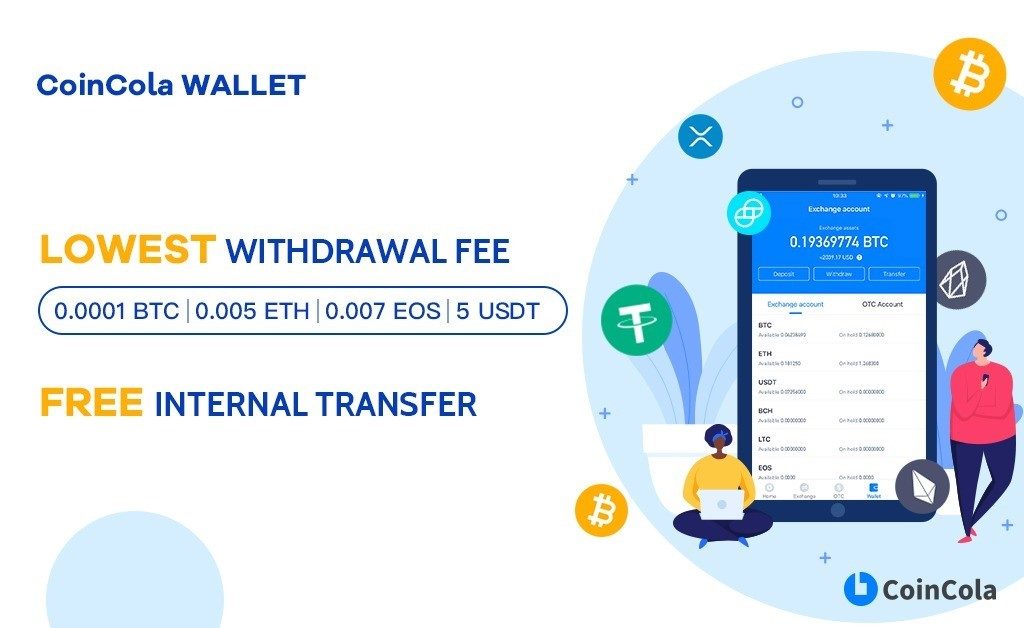 Details about the new withdrawal fee here: https://www.coincola.com/blog/low-fee-bitcoin-withdraw/
Other related articles: