Vendor Transaction fee is down to 0.1 %!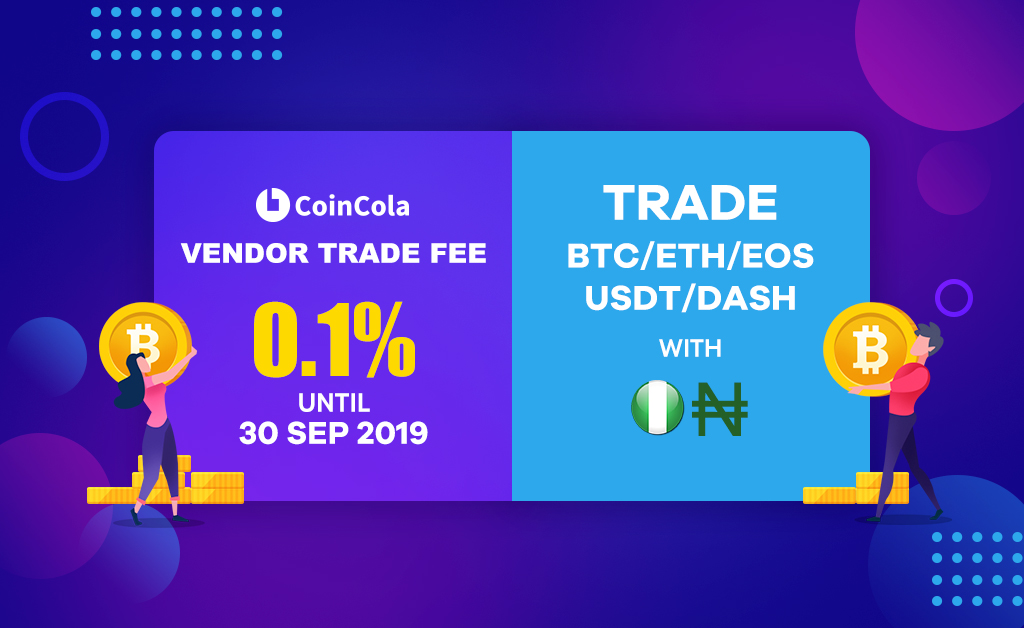 Dear Nigerian users,
Until 30 Sep 2019, the vendor transaction fee which is also called OTC Trading fee, for buying and selling BTC/ETH/EOS/DASH/USDT with NGN is down to 0.1%! It's valid for OTC market only.

During the system upgrade period, you will still see the fee is 0.7% and we will manually pay the difference of 0.4% to your wallet in the other business day. 
If you have any questions, please join our communities in WhatsApp, Telegram for consultation.
FAQ:
1 – How to post an OTC Offer (Website)
2 – CoinCola OTC Trading User Guide (Website)
3 – CoinCola OTC Trading User Guide (App)
4 – What is OTC Trading Fee (only for vendors)?
Posting an advertisement is free of charge, but a certain amount of trading fee for the transaction will be charged after the order is completed.