How To Store Constantly Used Withdrawal Addresses On CoinCola
Our long term goal is to connect Nigerians to the future of finance by creating a very convenient way for #BTC, #ETH, #DASH, #BCH, #EOS, #XRP, #LTC, #USDT, #GUSD and Gift Card users to trade securely and conveniently. Our app comes with a built-in cryptocurrency OTC market, Exchange market, Margin trading market and Gift Cards market.
CoinCola wallets can be used for several purposes, such as paying employees salary, receiving crypto donations, receiving payment for business etc. We know it sometimes gets stressful to constantly keep requesting or inputting the crypto address of your employees or customers, so we have decided to integrate an inbuilt address book where constantly used addresses can be stored for future use.
This feature is available for all crypto listed on CoinCola. We believe this address book feature will further reduce the risk of sending crypto to a wrong address. With just a few clicks, you can send  BTC, ETH, DASH, BCH, EOS, XRP, LTC, USDT, or GUSD to any stored address of your choice.
How to store constantly used withdrawal addresses on CoinCola
Create an account

here

if you don't already have one or

download the mobile app

.

Go to wallet and click any of the crypto you wish to use for this purpose.

Click withdraw

Click the button after scanner Button by the right (button looks like location button). 

Click "Add address".

Paste the address you wish to save in the "address" section.

Write a note if you want 

Paste the memo (if the crypto address needs memo)

Fill in your payment password.

Click "ok".
Congratulations, you just successfully learnt how to save crypto addresses for future use. The address will be available as long as you have access to your account and will also still require withdrawal password for security sake.
Bitcoin and Trading Seminar in Lagos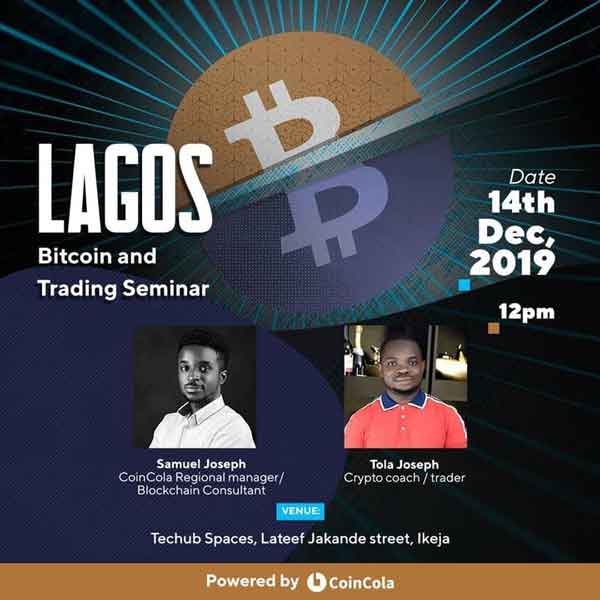 To help new and existing crypto users or traders understand trading more and sharpen their trading skills, we have organised a cryptocurrency trading class in Ikeja, Lagos. Click here to register.