How to Buy Bitcoin with Amazon Gift Card: Step-by-Step Guide for Beginners
If you are one of the unbanked, Bitcoin, Amazon gift cards and CoinCola are here to help.
Bitcoin is the most popular cryptocurrency. It works through very complicated math that makes it safe, fast and private. Always take great care when handling your Bitcoin and you'll never lose it.
Even if you don't have a bank account, Bitcoin lets you transact money. This is a dream come true for many people, even those in first-world countries. Especially in Nigeria, people have trouble getting basic services, including banking, with many of them having no documents or power. They are honest people who want to work but can't. Thanks to CoinCola, the best OTC Bitcoin trading platform, now they can.
BONUS: Buy Bitcoin in Nigeria on CoinCola and Get 0.0001BTC Bonus Instantly!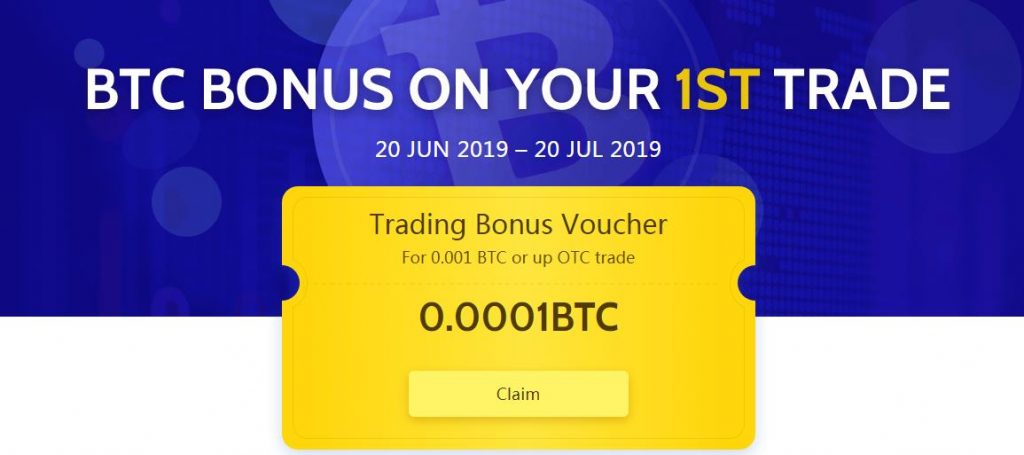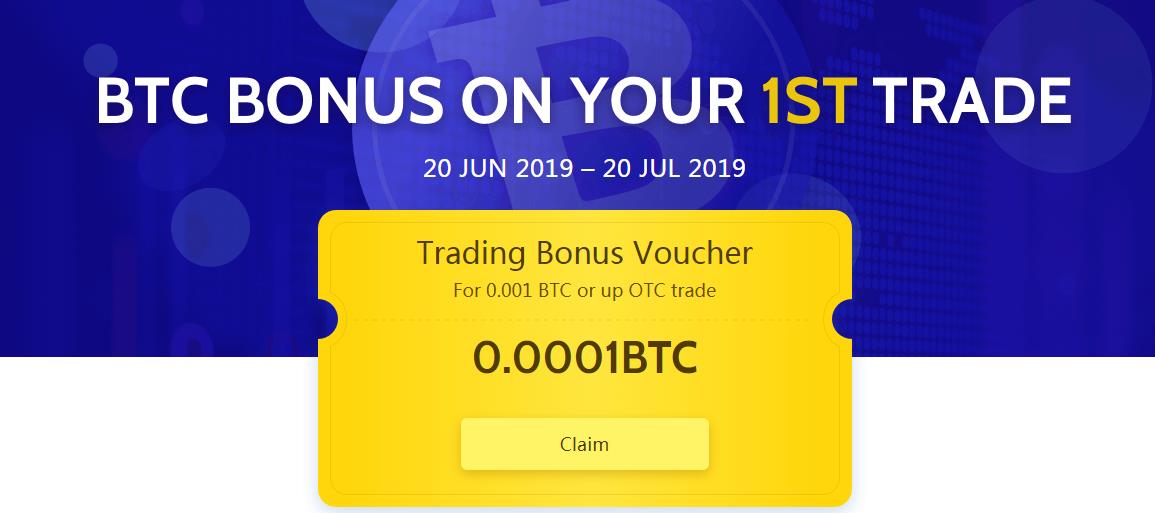 On CoinCola, the best OTC Bitcoin trading platform, Nigerians can buy Bitcoin with Amazon gift cards or trade Amazon gift cards for cryptocurrencies.
Buy Bitcoin with Amazon gift cards
Amazon.com is a website offering all sorts of products, from books and cameras to shoes and tools. Amazon gift cards come with money already on them that you can spend on Amazon.com.
CoinCola lets users trade Amazon gift cards for Bitcoin safely, quickly and with an amazing conversion rate. Any CoinCola user can put an offer so other users can contact the seller and choose the one they like. It's quick, easy and completely transparent.
Once you get Bitcoin, you can wait for a better price or sell it right away on CoinCola for any of more than a hundred local currencies. There are many more choices of currencies on CoinCola than in an ordinary bank.
Gift card trade is popular on CoinCola. Gift cards are hard to find in China because Chinese government has strict gift card laws. Plenty of buyers from China want to buy Amazon gift cards or just any gift card but can't. Many Chinese buyers will pay more than the gift card is normally worth, especially when it comes to Amazon gift cards. If you have an Amazon gift card, you can easily sell it on CoinCola.
CoinCola, the best OTC Bitcoin trading platform
Working out of Hong Kong, CoinCola services users all over the world, processing national bank transfers, cash deposits and PayPal transactions in GBP, EUR, USD and others. There is a CoinCola mobile app too for seamless trading of Bitcoin for other cryptocurrencies and vice versa.
Users on CoinCola do over 100,000 transactions each month, making it trustworthy, reputable and the best OTC Bitcoin trading platform. CoinCola's integrated platform has been built from the ground up to support trading other cryptocurrency pairs, resulting in the best trading experience for users.
CoinCola lets people in over 150 countries use their local currency to sell and buy Bitcoin and other cryptocurrencies, making CoinCola the best OTC Bitcoin trading platform. CoinCola charges no fees for selling or buying any cryptocurrencies, including Bitcoin. Depositing cryptocurrencies to CoinCola wallet is free.
Every CoinCola account can be connected to identification documents, with SSL and 2-factor authentication, which are top security requirements. CoinCola offers escrow service for cash trades, giving sellers and buyers plenty of protection, which makes it hard to scam users.
Building trust on CoinCola is easy with identity verification. Face verification is available to users who want to partially lift their limits. CoinCola also has tech support 24/7. CoinCola has referral and affiliate programs for more rewards.
CoinCola supports trading of these gift cards:
Step-by-step guide on how to buy Bitcoin with Amazon gift cards using CoinCola
First, sign up for a CoinCola account. Visit CoinCola.com. Click the Sign Up button in the top right corner.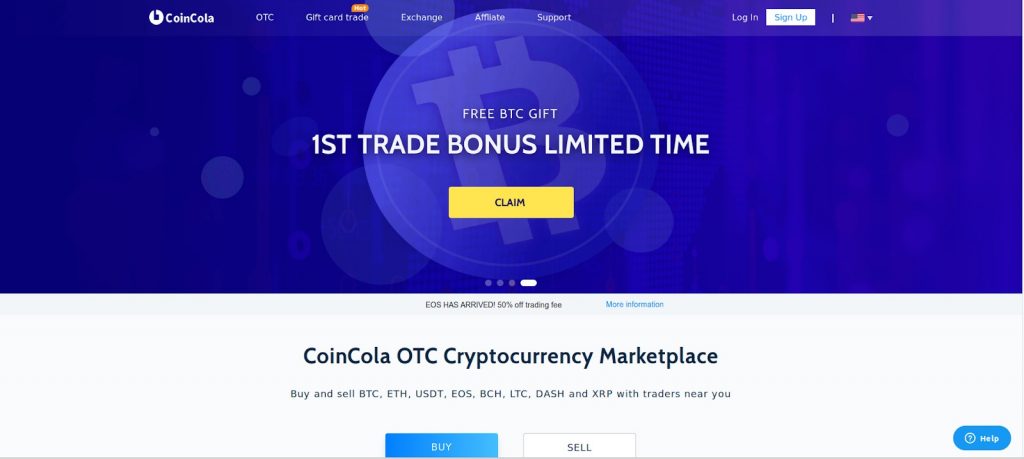 Choose phone or e-mail registration. Select country of residence. Click on "Load more" if you can't see your country. Choose from the dropdown menu and provide an e-mail address to receive verification code.
Click "Send code" and check the e-mail address you just provided. The code expires after 10 minutes.
Set up a payment password when you have finished registration. Good password is easy to remember and type but also very long. Mix in lowercase and uppercase letters with numbers.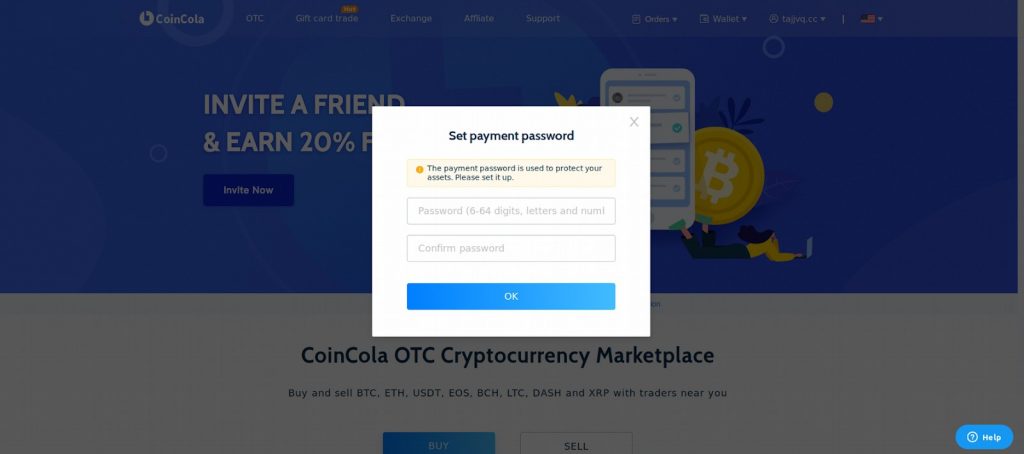 Payment Password Setting Page
Click on "Gift card trade". All the people trading gift cards for Bitcoin will be listed here.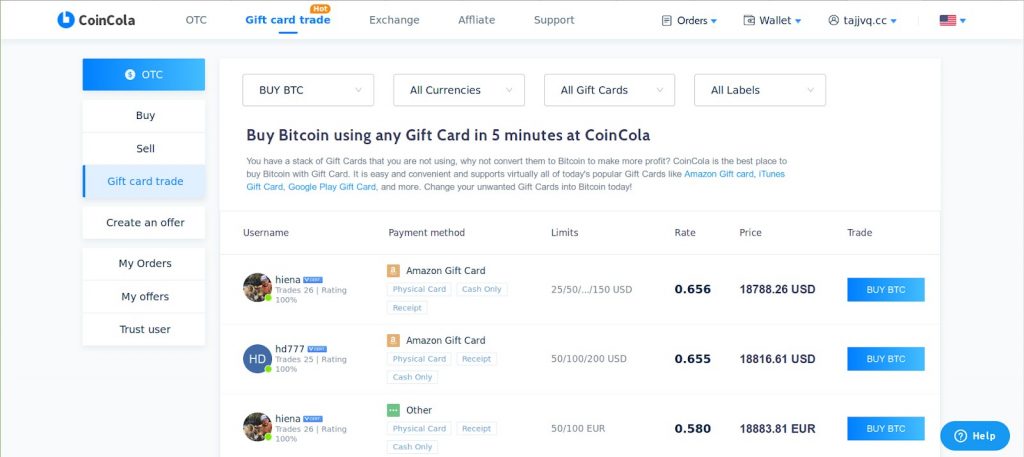 Gift Card Bitcoin Trading Page
You can see which gift cards the users accept. Amazon is very popular and all users are likely to accept it. Try contacting them and asking. You can also make an offer yourself.
To do that, click "Create an offer". Click on "Post gift card offer".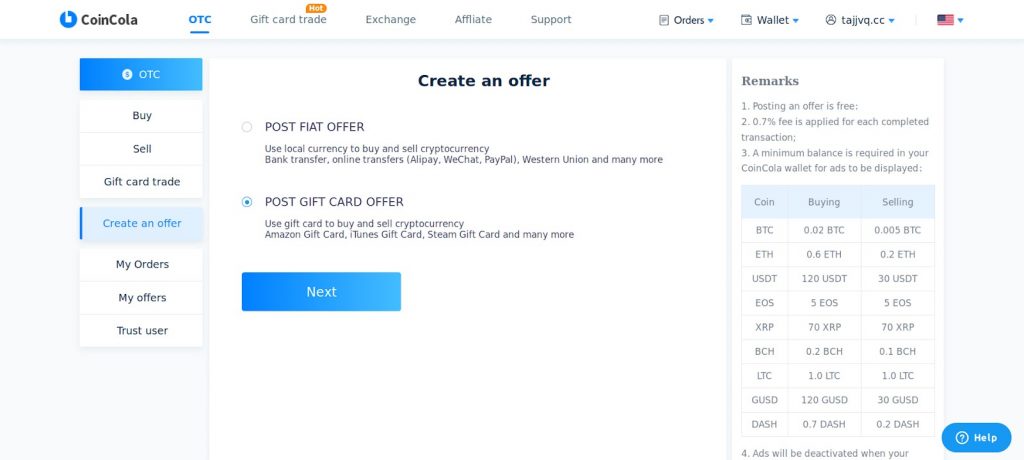 Offer Creation Page
Choose "Amazon" as gift card type and select any options you want. Take your time and try all options before posting a trade.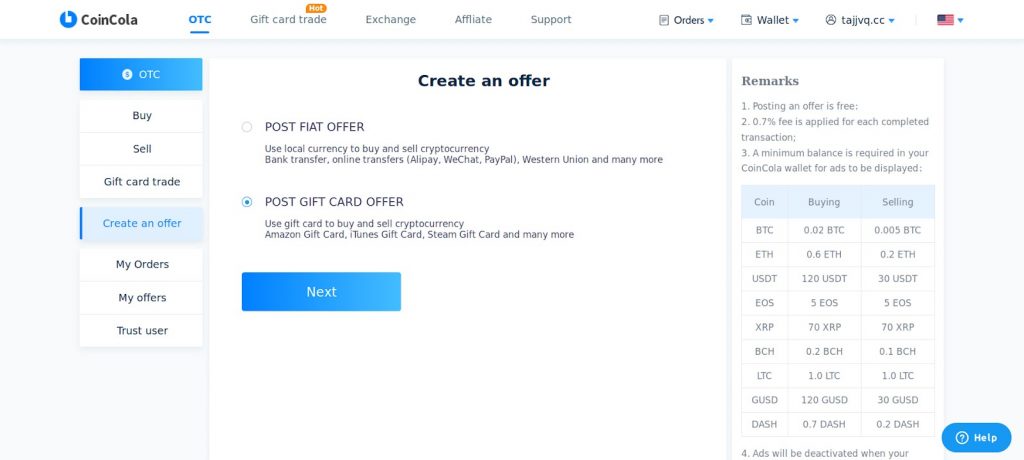 Offer Creation Page
If you plan on selling gift cards, you have to deposit minimum 0.005 BTC to your CoinCola wallet. For buying Bitcoin with gift cards, the minimum deposit is 0.02 BTC.
Once you are satisfied with the terms of your offer, complete it and you are ready to buy Bitcoin with Amazon gift cards on CoinCola, the best OTC Bitcoin trading platform.