How to sell gift cards in Ghana on CoinCola
When I researched the gift card market in Ghana, the results had attracted my attention. Gift cardholders in Ghana are very confused about the safe place to sell gift cards. Many people ask the same question as following shown on Quora.
"Can iTunes gift cards be turned into cash?" "I want a place in Ghana here where I can cash my gift cards?" "Is there a legit site to exchange my iTunes gift card for cash in Ghana?"…..
In this article, we are going to talk mainly about the feature of gift card transactions and introduce the exchange marketplace.
You May Like: Where Can I Sell My BTC in Ghana?
Lower rate and Scam
Lower rate and scam are two hot discussing topics all the time in the gift card marketplace. For some popular gift cards, holders need to sell them at a discount. Especially in some non-competitive platforms, gift card vendors only pay 50 percent of their value. I had a bad gift card sale experience before. I sold a $100 value Amazon gift card in Prestmit, but only be paid GHS 272.73 which is equal to $45. Trading at the 45 percent discount made me lose too much.
Another topic——be scammed. Both the seller and the buyer should worry about fraud. Why do lots of fraud happen in the gift card market? On the one hand, some traders sell gift cards in place without any protections, such as Facebook Marketplace and Whatsapp. For another hand, they pursue the highest rate and ignore whether the vendor is trustable.
However, since CoinCola acts as the middleman in the transaction, the lower rate and scam case has already be solved.
What is CoinCola?
CoinCola is a gift card and bitcoin exchange platform established in 2016 and service for customers in Ghana and Nigeria that want to trade for instant Mobile Money and Naira. On this platform, you can sell popular gift cards, including Amazon, iTunes, Google Play, eBay, Apple Store, American Express, and a lot more. Remember you can also buy bitcoin with Cedis or sell it for Cedis on CoinCola.
Why should you trust CoinCola?
CoinCola is the intermediary platform for peer-to-peer transactions, both the seller and the buyer need to follow trade rules and be protected. Here let's tell you the fact why you should trust CoinCola:
Easy and instant transaction
Trading on CoinCola is very simple and quick, you may sell gift cards in less than 5 minutes. All you have to do is to create an account on CoinCola, select a gift card vendor who posts an offer on the platform, and begin trading instantly. In this step, you just exchange a gift card for bitcoin. Don't forget that you need to sell bitcoin for Cedis on CoinCola after completing a gift card transaction.
As we all know, it is impossible to get full value in gift card transactions. But on CoinCola, for some popular gift cards like Amazon, iTunes, Steam, eBay, you can get about an 80 percent discount.
There is to say, when you sell a $100 value gift card, you can get bitcoin with $80 value. Then you can sell bitcoin to get Cedis which is equal to $80.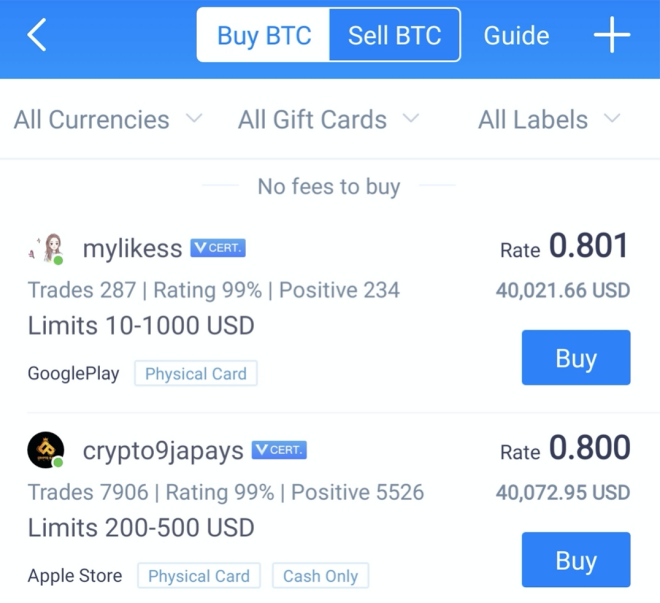 Protection for not be scammed
On CoinCola,the sellers will be protected during the transaction. When the seller uploads a gift card, the vendor's bitcoin will be hosted on the platform. If the vendor doesn't want to release bitcoin, the sellers can open a dispute. So that, his bitcoin will be locked. The moderator will intervene in the case and negotiate it.
CoinCola also implements some methods to manage the gift card vendors to protect the gift card sellers.
Remember to open a dispute when you have a complaint.
Yes, it is all fee for gift card sellers. CoinCola doesn't request gift card sellers to keep any bitcoins in their wallet. When you have a gift card, create an account and sell it without any cost.
Conclusion
These features are why CoinCola is the best choice to sell gift cards and bitcoin. It is a fact that you can sell gift cards at high rates and complete trade instantly on CoinCola. Moreover, you can get paid in mobile money after you exchange bitcoin for cash. Don't forget that CoinCola accepts MTN Momo, Chipper Cash, Vodafone Cash, and Bank Transfers as payment methods.
Another amazing thing for new traders in Ghana! During the period of July 24, 2021, to August 25, 2021. New Ghanaian users who complete one trade, can win a $5 value of BTC.
Related Articles
1.Download CoinCola app: https://www.coincola.com/download-now
2.What/who is Coincola:  https://youtu.be/QnoV56zijgk
3.How to sell gift cards on Coincola: https://www.youtube.com/watch?v=RCPCBmKpDFc
4.How to sell bitcoin on Coincola: https://www.youtube.com/watch?v=PRARwZ4KSks