How to Start a Bitcoin Business in Nigeria
The Nigerian business climate is a dynamic one. The business climate has experienced several highs and lows due to issues with oil prices, government policies, the depreciation of the Naira, and the worsening ease of doing business in Nigeria.
Without any doubt, the advent of cryptocurrency in Nigeria has been a huge blessing. Now, with cryptocurrency, the citizens don't have to rely on the government for infrastructure to start a business. The startup capital is so small that even a university student can start with a laptop, mobile phone, and internet connection.
For those who don't know about the silent revolution going on in the crypto world. Several youths are making lots of money by joining the cryptocurrency industry and participating in one trade or the other. Some easy to start businesses with Bitcoin in Nigeria are:
       

Trading Bitcoin

       

Hodling Bitcoin/Bitcoin investment

       

Bitcoin Lending

       

Bitcoin Mining
Trading Bitcoin
This is one of the most popular ways to make money in the cryptocurrency industry. To make money trading Bitcoin, you have to sign up with an exchange. There are certain features you have to look out for before joining such as the security of their site, transaction fees, speed of transaction, ease of trading, kind of cryptocurrencies you can trade and the type of fiat currencies they accept. One of such exchanges with all these features is CoinCola.
For starters, a number of traders made a lot of money thanks to the rise in the price of BTC. That wasn't all, other altcoins saw a significant rise in price which made several traders earn a lot of money trading across several pairs of crypto.
Although the craft needs a lot of patience, anyone can become a trader with the right tools. As good as this may sound, prospective day traders should remember that the crypto market is extremely volatile and there have been instances of people losing their life earnings. This has also happened to seasoned traders so it's imperative to always apply caution and not to trade with your emotions. 
A good platform to test your trading skills is Coincola. CoinCola itself has no hand in trading as all trading are done between trusted peers on the platform. In order to become a seasoned pro, it is advisable you spend a considerable amount of time trading small pairs on Coincola before considering going big. 
BONUS: Trade Bitcoin on CoinCola and Get 0.0001 Bitcoin Bonus.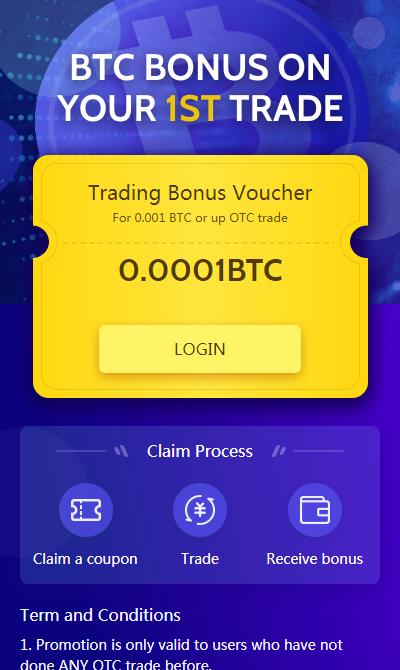 Hodling Bitcoin/ Bitcoin Investment.
For investors that cannot withstand the rigours of day trading, they'd rather take the easy way by investing on BTC in the long term. How do they do this? They simply hodl (not to be mistaken for hold, this term means Hold on For Dear Life) their coin in their digital wallet.
Investors try to forecast a future rise in the price and value of BTC in respect to the US dollar. They will buy at a low price in large volumes and hold on to the asset until it increases. Sometimes, this may take months if not years.
The price of BTC is subject to several factors which may lead to its value rising over time. In 2017, for example, several investors were smiling to the bank because their investment yielded more than a 100% profit. After that, the crypto market experienced several bearish trends in what was called the crypto winter. The price of BTC fell to about $3400 before it rose again. Now it's hovering within the $10,000 region. Hodling is not for the faint of heart.
Bitcoin Lending
Bitcoin is not just the most popular cryptocurrency, it is also used as a store of value. Bitcoin is also an asset and it's used like other assets people who want to take out a loan. Bitcoin lending is like your traditional loan and it's offered by individuals and organizations just like traditional banks.
Interested users can borrow funds by depositing their Bitcoins as collateral. The funds can then be paid back with an agreed interest over a predetermined time period. The borrower can decide to pay the loan in monthly installments or at once. This depends on the terms of the agreement.
Bitcoin Mining:
This is one of the most profitable ways of making money with Bitcoin. Bitcoin can be mined just like we do with natural resources. The difference here is that individuals task their computer systems (usually a mining rig with high computing power) to solve complex mathematical equations which can be verified by other people on the Blockchain network. The miner is then rewarded with bitcoin.
Over time, the more bitcoins that are mined, the more complex the mathematical equations get, hence more mining power will be required. For those who do not have the funds to buy expensive mining rigs, you can join a mining pool where you merge with several other users worldwide to mine bitcoin. The only con here is that the profit is shared among everybody.
For those who do not have the technical know-how of day trading bitcoin, their best bet is holding the asset and selling it when the price rises considerably. Like we stated earlier, day trading and holding is not for the faint-hearted. For those with adequate capital who want to secure their future, mining is a profitable venture they can look into.