How to sell gift cards on CoinCola
At first, you can view the following video to learn how to sell gift cards on CoinCola quickly.
Video Link: https://www.youtube.com/watch?v=RCPCBmKpDFc
Step1: Click "Gift Card Trade" and go to the page of this trade area.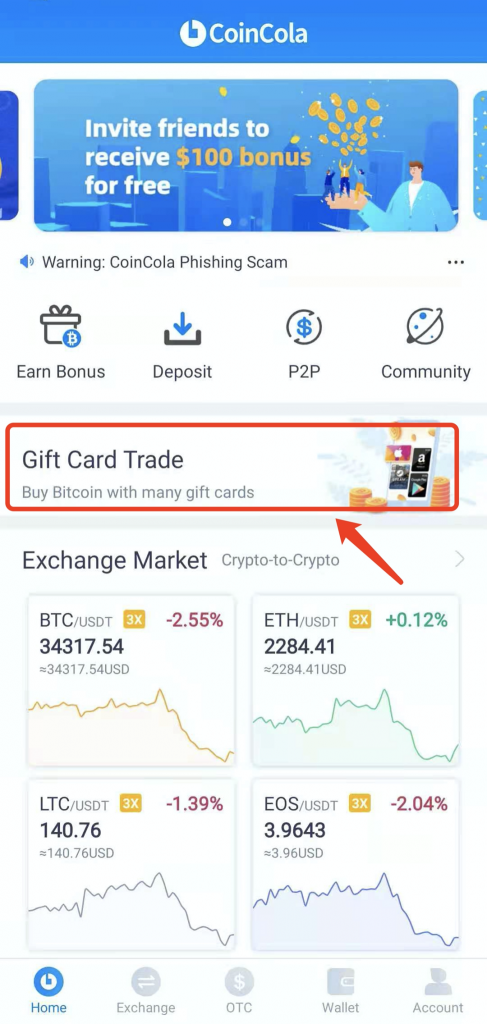 Step2: Select one kind of gift card that you would like to sell by clicking "All Gift Cards" and choose it.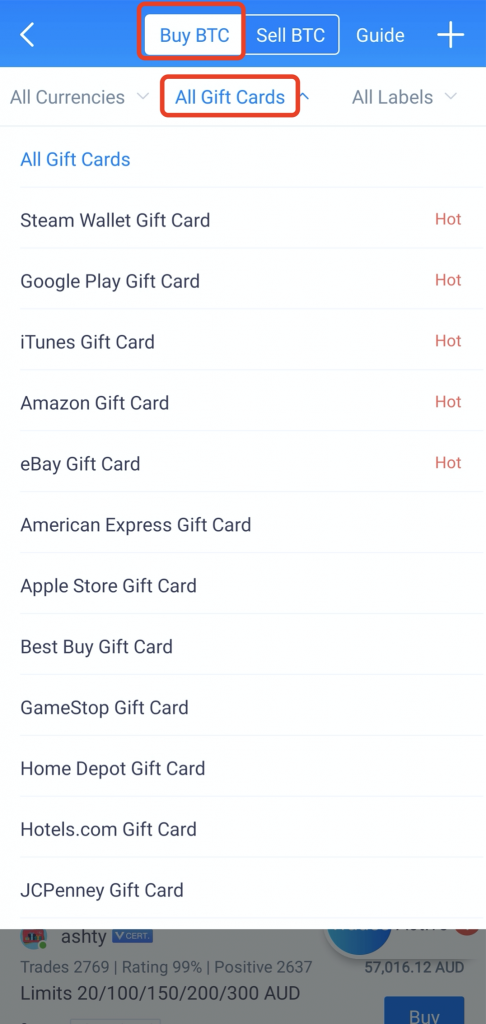 Step3: Choose one vendor you want to trade with and click "Buy". Sell gift card is equal to buy BTC on this page because you sell a gift card to get BTC. It is also called "Buy BTC".
Advice—— Choosing a vendor with many trades and high rating is more trustable. 
Step4:  Read carefully about the "Terms of trade" that the vendor gives a guide for the buyer. If you have confirmed to trade with this vendor, you can enter "Amount" and click"Buy now" to create an order.  "Amount" depends on your gift card value.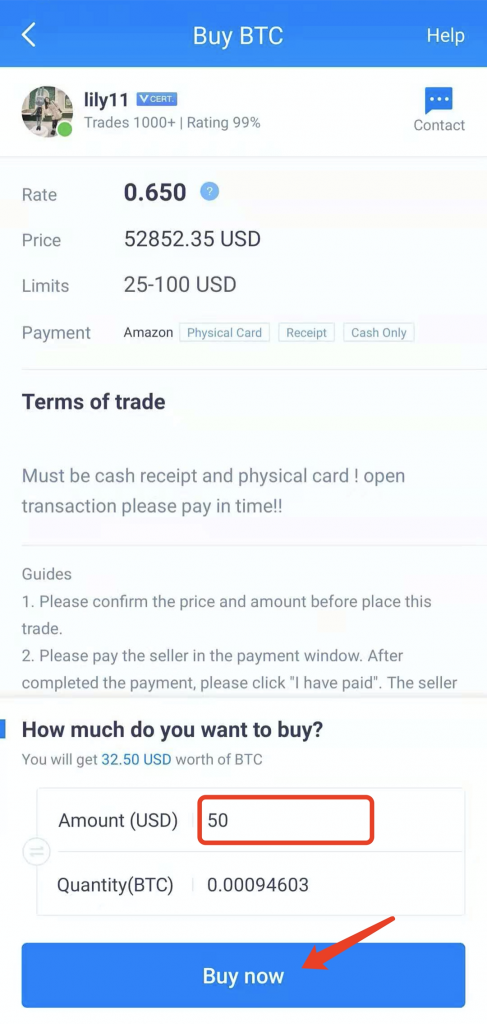 Step5: After creating an order, you can chat with the vendor. When the vendor responds, you need to send gift card picture and receipt. Then remember to tap "I have paid".
After checking your gift card, the vendor will release bitcoin to your CoinCola wallet. Go back to check it.
However, if you don't receive bitcoin, you can open dispute.  So that, the bitcoin will still be hosted on the platform.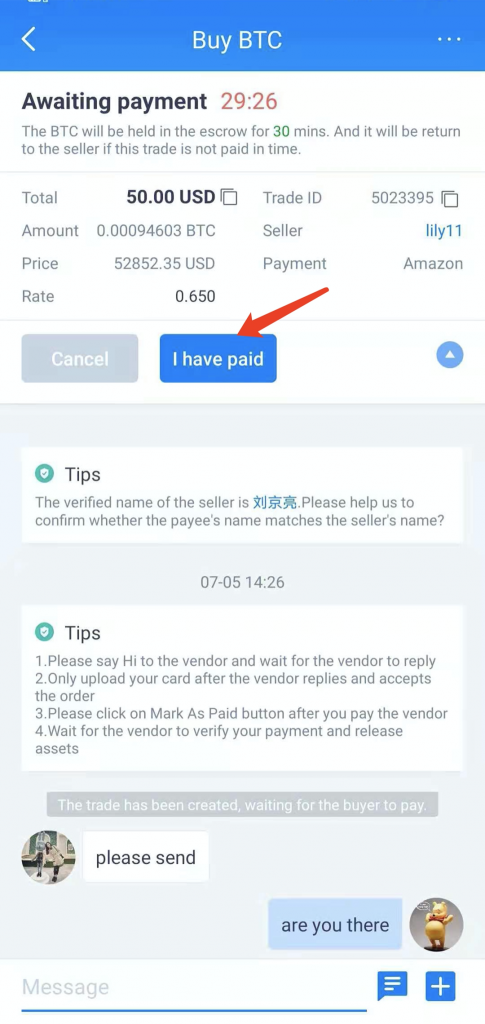 Still now, the gift card transaction has completed.
If you want to know more about gift card transactions, feel free  to contact us: +852 90653442