How to verify your identification(APP)
To protect our users and ensure compliance with KYC (know your customer) and AML (anti-money laundering) regulations, we require all CoinCola users to verify their identities. Follow the steps below to complete the identity verification process.
You better update to the latest version of APP. Also, you can click this link and update: https://www.coincola.com/app/download
Step 1: Enter the Verification page
Select 'Account'in the navigation bar and then click on 'Identity Verification'.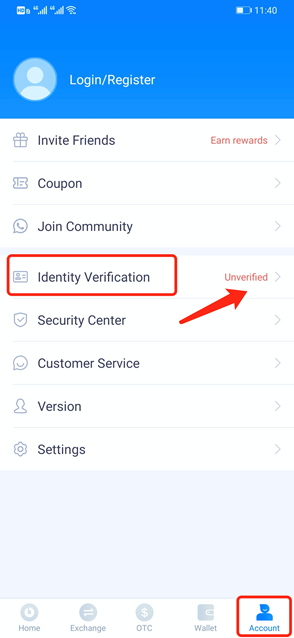 Step 2: Select Country/Region and Type of identity information to be verified
Choose your country and type of verification, then click 'Start verification'.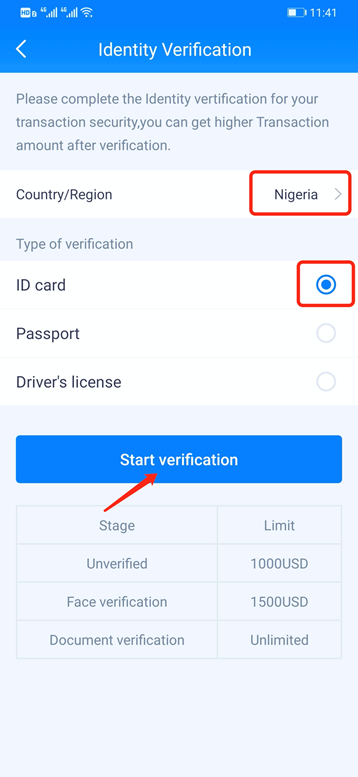 Step 3: Submit ID information.
Enter the full name and ID number as in the ID. The full name must include Surname, Given names, Middle name (if applicable). then click 'Next'.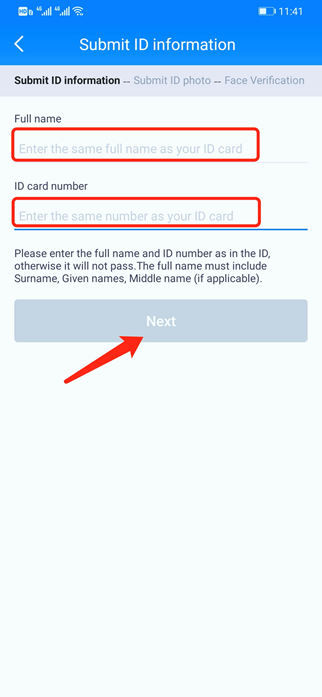 Step 4: Submit ID photo
You need to upload the front of your ID photo and upload a photo of yourself holding an identity document next to your face. Do as an example. Then click 'Next'.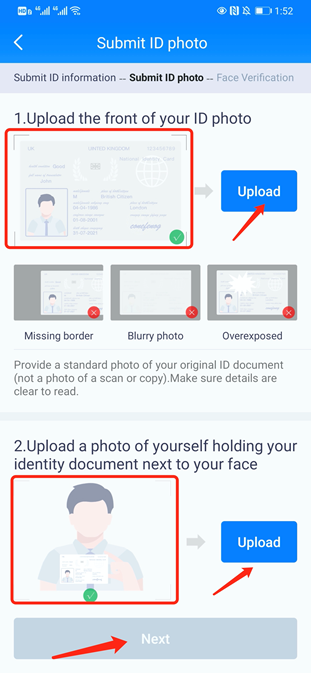 Step 5: Do Face Verification
In this step, we will detect whether you are a living person rather than a robot, and will compare whether the faces in the video and the photo are the same. Please use the front camera to record a 3-second video. Click 'Start recording'.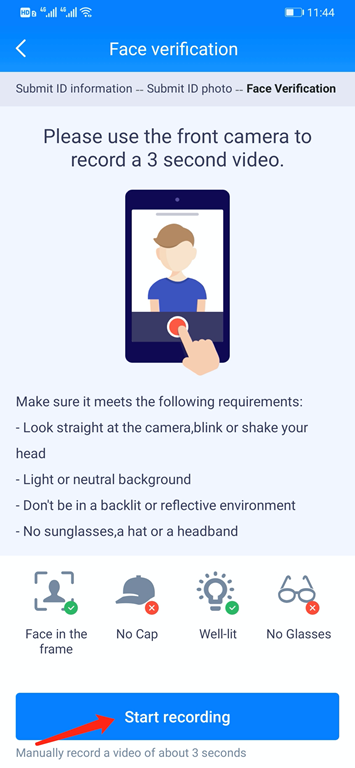 Step 6: Successfully Submit
When you submit a document successfully, you can see this. Be patient and wait for customer service to review it.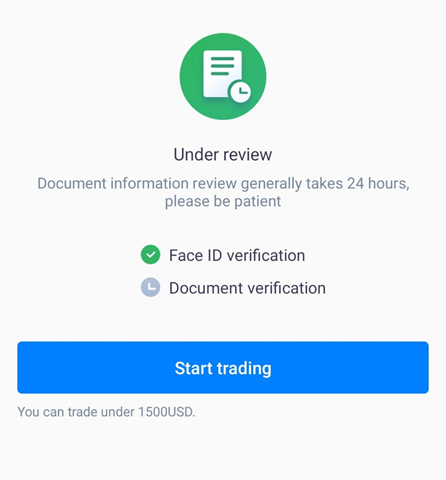 If you still failed, you can contact online customer service or WhatsApp +852 90653442