How to Buy Bitcoin on Cash App: A Step-by-Step Guide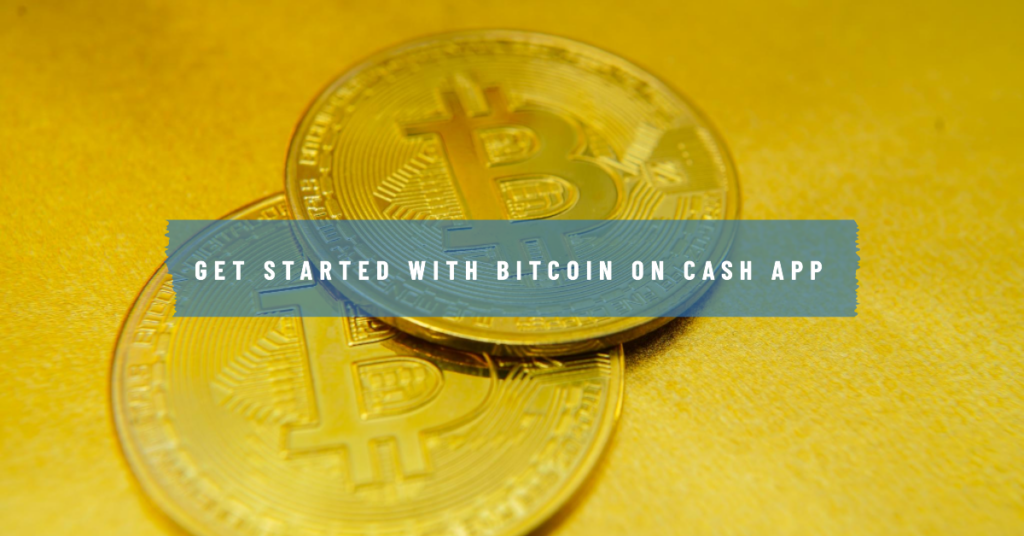 In today's digital age, Bitcoin has emerged as a popular investment choice, and many individuals are eager to get their hands on this cryptocurrency. If you're new to the world of Bitcoin and looking for a user-friendly platform to start your journey, Cash App might be the perfect solution for you. In this comprehensive guide, we will walk you through the process of buying Bitcoin on Cash App, step by step.
Introduction
Cryptocurrencies have gained tremendous popularity in recent years, and Bitcoin stands out as the pioneer and leader of this digital revolution. Cash App, a versatile mobile payment application, has made it remarkably simple for users to invest in Bitcoin. Whether you're a seasoned investor or a complete beginner, this guide will help you navigate the process with ease.
Section 1: Setting Up Cash App
📌 Creating Your Cash App Account
To begin your Bitcoin investment journey on Cash App, you need to have an active Cash App account. If you haven't already installed the app, you can download it from your app store. Once installed, follow the registration process, which typically involves providing your phone number or email and setting up a secure password.
📌 Linking Your Payment Method
After successfully registering, the next step is to link your preferred payment method to your Cash App account. You can choose to link a bank account or a debit card. Make sure to provide accurate and up-to-date information to ensure smooth transactions.
Related: Bitcoin Verification Made Easy: How to Verify on Cash App and Protect Your Funds
Section 2: Funding Your Cash App Wallet
📌 Transferring Funds to Cash App
With your payment method linked, you can now transfer funds to your Cash App wallet. This serves as the source of funds for your Bitcoin purchases. Simply navigate to the "Balance" tab and select "Add Cash." Follow the prompts to transfer money from your linked bank account or debit card to your Cash App balance.
Section 3: Buying Bitcoin on Cash App
📌 Accessing Bitcoin on Cash App
Cash App makes it easy to access Bitcoin. Head to the home screen and look for the Bitcoin icon, often represented by a simple "B." Tap on it to access the Bitcoin section of the app. Here, you can view real-time Bitcoin prices and market data.
📌 Placing an Order
Now comes the exciting part—buying Bitcoin! Tap the "Buy" button and set the amount of Bitcoin you wish to purchase. Cash App allows you to buy as little or as much as you want, making it accessible to investors of all budgets. Review your order, ensuring everything is correct, and then confirm the transaction. Congratulations, you're now a Bitcoin holder!
Section 4: Storing Your Bitcoin
📌 The Cash App Bitcoin Wallet
Cash App provides a secure digital wallet for your Bitcoin holdings. Your purchased Bitcoin is stored within the app, and you can access it at any time. It's essential to understand that while Cash App offers convenience, it's crucial to follow best practices for securing your Bitcoin investments.
Section 5: Safety and Security
📌 Best Practices for Secure Transactions
Security is paramount when dealing with cryptocurrencies. To protect your investments, follow these best practices:
Use a strong, unique password for your Cash App account.
Enable two-factor authentication for an added layer of security.
Be cautious of phishing attempts and never share your account information with anyone.
Regularly monitor your account activity for any unauthorized transactions.
Section 6: Monitoring Your Bitcoin Investment
📌 Tracking Your Investment
Cash App provides valuable tools for tracking the performance of your Bitcoin investment. You can view historical data, price charts, and real-time updates within the app. Staying informed about the market trends is essential for making informed investment decisions.
Conclusion
In conclusion, buying Bitcoin on Cash App is a straightforward process that puts the power of cryptocurrency investment in your hands. By following the steps outlined in this guide, you can confidently start your journey into the world of Bitcoin. Remember to prioritize security, stay informed about market conditions, and enjoy the exciting potential that Bitcoin offers.
Related: Where and how to buy Bitcoins with Zelle Pay
FAQs
1. Is it safe to buy Bitcoin on Cash App?
Yes, Cash App provides robust security measures to protect your investments. However, it's essential to follow security best practices and be cautious of potential threats.
2. Can I buy a fraction of a Bitcoin on Cash App?
Absolutely! Cash App allows you to buy as little as $1 worth of Bitcoin, making it accessible to all investors.
3. Are there any fees associated with buying Bitcoin on Cash App?
Cash App may charge a nominal fee for Bitcoin transactions. Be sure to check the app for the most up-to-date fee information.
4. Can I sell my Bitcoin on Cash App as well?
Yes, Cash App provides the option to sell your Bitcoin holdings, allowing you to convert them back into fiat currency when desired.
5. How do I contact Cash App support if I have questions or issues?
Cash App offers customer support within the app. Simply navigate to the "Profile" tab, select "Support," and follow the prompts to get assistance with your inquiries.
Now that you have a clear understanding of how to buy Bitcoin on Cash App, take the plunge and start your cryptocurrency investment journey with confidence! Remember that the world of cryptocurrency is dynamic, so stay informed and enjoy the exciting ride.