Nigeria's Gift Card Landscape: Exploring Different Types
Gift cards have become a popular way of gifting and spending in Nigeria. They offer a convenient and flexible way to shop, dine, or enjoy various forms of entertainment. Understanding the different types of gift cards available in Nigeria can help you make the most of this trend. In this comprehensive guide, we'll explore the various categories of gift cards, how to use them, and even how you can trade them for cryptocurrencies like Bitcoin on platforms such as CoinCola.
Introduction
Gift cards, essentially preloaded debit cards for specific retailers or services, have gained immense popularity in Nigeria. They serve as a versatile alternative to traditional cash gifts and are appreciated for their convenience. With a gift card, you can choose what you want, when you want it, from a specific brand or service provider. Let's delve into the world of gift cards in Nigeria and discover the different types available to consumers.
Types of Gift Cards in Nigeria
1. Retail Gift Cards
Retail gift cards are among the most common types of gift cards in Nigeria. These cards are offered by various retail stores and can be used to purchase products from the respective brands. Popular retail brands such as Shoprite, SPAR, and Konga offer their own gift cards, allowing recipients to shop for groceries, fashion, electronics, and more.
2. Online Retailer Gift Cards
As online shopping continues to rise in Nigeria, online retailer gift cards have become increasingly popular. E-commerce giants like Jumia offers gift cards that can be redeemed on the website. These cards provide a convenient way to shop for a wide range of products online, from clothing and electronics to household goods.
3. Dining and Restaurant Gift Cards
For those who enjoy dining out or ordering takeout, dining and restaurant gift cards are a delightful choice. Many restaurants and food chains, such as Domino's Pizza and KFC, offer gift cards that allow you to savor your favorite meals without worrying about the bill.
4. Entertainment Gift Cards
Entertainment gift cards cover a wide spectrum of options. They can include subscriptions to streaming services like Netflix or DStv, movie theater gift cards, or vouchers for amusement parks and recreational activities. These cards offer endless entertainment possibilities.
5. Prepaid Debit/Gift Cards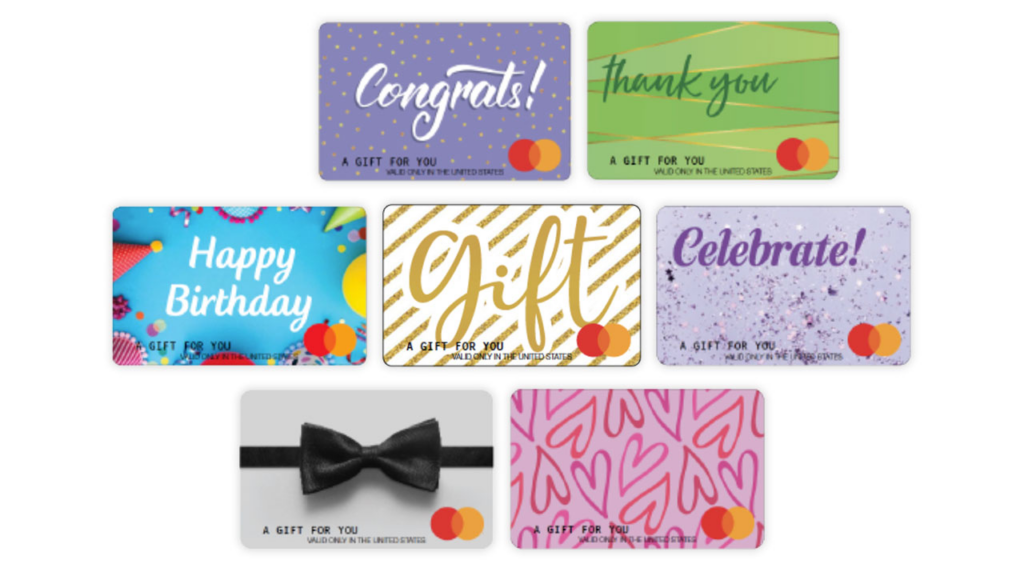 Prepaid debit or gift cards are versatile options that function like regular debit cards. They can be used at any merchant that accepts card payments. These cards are not tied to a specific retailer, making them an excellent choice for those who prefer flexibility.
You may like: Cash at Your Fingertips: Find the Best Loan App for iPhone in Nigeria Now!
Is It Possible to Trade Gift Cards for Bitcoins on CoinCola?
Absolutely! CoinCola is a cryptocurrency exchange platform that enables you to trade your gift cards for cryptocurrencies like Bitcoin. It provides a secure and straightforward way to convert your gift card balance into digital assets. Here's how it works:
Register on CoinCola: Start by creating an account on the CoinCola platform. Provide the required information and complete the registration process.
Browse Gift Card Listings: Once registered, browse through the available gift card listings to find a suitable offer. You can choose to buy or sell gift cards, depending on your needs.
Initiate a Trade: When you find a listing that matches your requirements, initiate a trade. Follow the instructions provided by the seller or buyer to complete the transaction.
Secure Escrow Service: CoinCola uses an escrow service to ensure the safety of your transaction. The cryptocurrency or gift card is held in escrow until both parties fulfill their obligations.
Complete the Trade: Once both parties confirm the trade, the cryptocurrency is released from escrow to the buyer, and the gift card balance is transferred to the seller.
Can You Trust CoinCola for Gift Card Trading?
CoinCola is a reputable and trustworthy platform for gift card trading. It prioritizes security and user satisfaction. Here are some reasons why you can trust CoinCola:
Escrow Service: The platform uses an escrow service to safeguard your funds, ensuring that the transaction is fair and secure.
User Reviews: CoinCola allows users to leave reviews and ratings for each other, promoting transparency and accountability.
Customer Support: The platform offers reliable customer support to assist users with any issues or concerns.
User Testimonials: Many users have successfully traded gift cards for cryptocurrencies on CoinCola, and their testimonials attest to the platform's credibility.
Why You Should Consider Trading Gift Cards for Bitcoins
Trading gift cards for Bitcoins on CoinCola offers several advantages:
Cryptocurrency Investment: By converting gift cards into cryptocurrencies like Bitcoin, you can participate in the growing world of digital assets.
Financial Flexibility: Cryptocurrencies provide greater financial flexibility and can be easily converted into cash when needed.
Global Accessibility: Bitcoin is a global currency, allowing you to make international transactions and investments.
Ways to Maximize the Value of Your Gift Cards
To get the most value out of your gift cards, consider these strategies:
Wait for Sales: Use your gift cards during sales and promotions to maximize your purchasing power.
Stack Discounts: Combine gift cards with other discounts or coupons for even greater savings.
Trade for Cryptocurrency: If you're interested in cryptocurrencies, consider trading your gift cards for digital assets like Bitcoin.
Methods of Trading Gift Cards for Bitcoins on CoinCola
Trading gift cards for Bitcoins on CoinCola can be done through various methods:
Direct Trading: You can directly trade your gift card with a buyer or seller on the platform. Simply choose a suitable listing and follow the provided instructions.
Offers: You can create your own trade offer, specifying your desired terms and conditions. Other users can then accept your offer if it matches their needs.
Conclusion
In conclusion, gift cards in Nigeria offer a versatile and convenient way to shop, dine, and enjoy various forms of entertainment. Understanding the different types of gift cards available empowers you to make the most of this gifting and spending trend. Furthermore, platforms like CoinCola provide an exciting opportunity to trade gift cards for cryptocurrencies like Bitcoin, opening up a world of financial possibilities. So, whether you're a gift card enthusiast or a cryptocurrency enthusiast, there's something for everyone in the world of gift cards in Nigeria. Get started today and unlock the potential of your gift cards!
You may like: How to sell gift cards in Ghana on CoinCola
FAQ
Q: Are gift cards secure to use?
A: Gift cards are generally secure to use. However, it's essential to keep the card or card details confidential to prevent unauthorized use.
Q: Can I use multiple gift cards for a single purchase?
A: Yes, many retailers allow you to use multiple gift cards for a single purchase. Check the store's policy for details.
Q: Is CoinCola available in Nigeria?
A: Yes, CoinCola is accessible to users in Nigeria and provides a convenient platform for trading gift cards for cryptocurrencies.