CoinCola wallet – Lowest Withdrawal Fee in the Nigerian market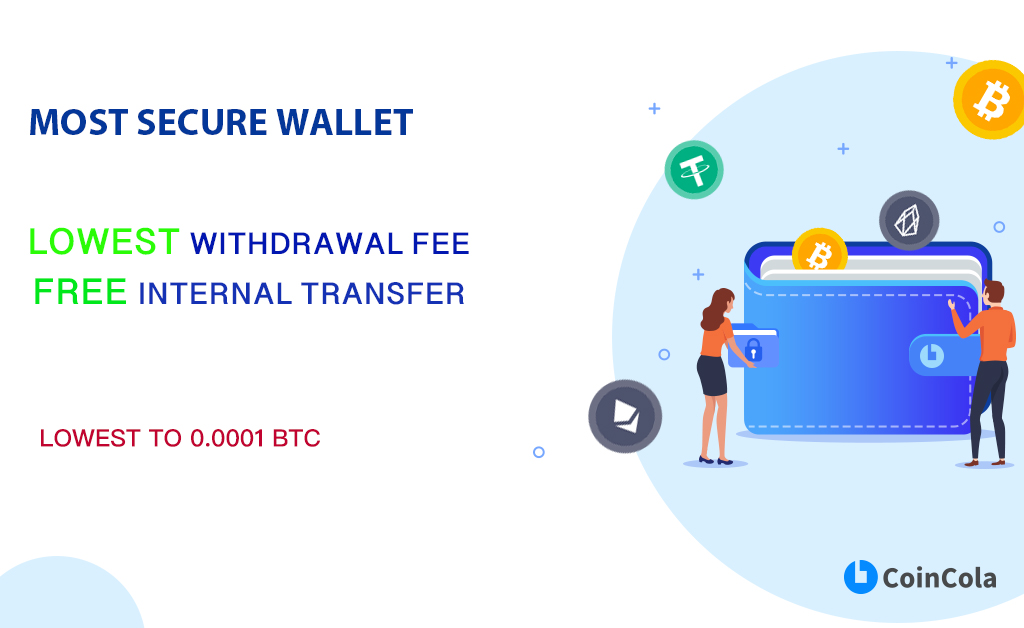 Dear CoinCola fans,
To celebrate 1st Oct, Nigerian national day, we offer you with the best offer to use CoinCola wallet!
From now until the end of December 2019, all users from Nigeria, Ghana, Benin, and South Africa can have the benefits of lowest withdrawal fee and more credit on free internal transfer. 
The update withdrawal fee is down and the lowest in the market
0.0001 BTC

0.005 ETH

0.007 EOS

5 USDT
Users can internally transfer up to $5000 worth BTC, ETH and EOS to another CoinCola user without charge each month. 
Here are two ways to buy bitcoin on CoinCola:
Buy bitcoin with Naira:

buying bitcoin with naira is super easy and only takes a few steps 
Create an account on

coincola.com

Click OTC and choose BITCOIN or any other cryptocurrency listed on the OTC section. 

Click on any of the vendors (people selling or buying) and click buy. 

Type in the amount of bitcoin you want to buy. 

Request for the account number of the seller and make payment. make sure to follow in app instructions. 

Once you make payment, click the blue button to confirm payment. 
Sell gift cards with good rate for bitcoin: below are the guidelines for trading gift cards on CoinCola. 
Click gift card trade on the app

Choose the currency you want to pay with 

Choose the type gift cards you want to buy 

Select label of your choice (physical, e codes, no receipts etc) 
CoinCola is secure and easy to use, your best choice for Crypto wallet. the activity will end in oct. You can even invite your friends to use it 
https://www.coincola.com/affiliate
CoinCola Affiliate Program:
Promotion Details:
You will be eligible for commission if a user signed up via your referral link AND successfully completed trade(s).

The commission will be sent instantly in real-time to your CoinCola account. The amount of commission = trade volume x transaction fee x reward ratio.

Reward period for each newly registered user will start from the first day up till 180 days. Reward ratio for first 30 days is 20%, followed by a rate of 15% until the last eligible date.

Reward will be paid in whatever cryptocurrency the original transaction fee was paid in. Reward details can be found in "Wallet" – "Cryptocurrency" – "Reward History".

Each user can only be referred once.

Referrer are required to pass KYC in order to receive the reward.