Just In: CoinCola Users Can Transfer up to $5000 for Free
Sending money or digital assets around the world is hasn't been refreshed since the 1970s and was designed to serve big corporates with bulk payments — not today's digitally minded, fast-moving businesses. For SMEs, this has resulted in costly delays and high foreign transfer fees that hit as high as 10% per transaction. This negatively impacts cash flow and makes it harder for them to compete with large enterprises. 
Nigeria, a country with millions of traders and investors are also affected by these fees and delays in cross border payments. But thanks to blockchain technology, Nigerians can now make cross border payments with absolutely no fees with CoinCola app. 
All you need is just an account on coincola.com and you are good to get started. Users of the platform can either use Coincola as a wallet or use our platform to buy cryptocurrencies at the best rates either with fiats or gift cards. 
Here are two ways to buy bitcoin on CoinCola
Buy bitcoin with Naira: 
Buying bitcoin with naira is super easy and only takes a few steps 
Create an account on coincola.com

Click OTC and choose BITCOIN or any other cryptocurrency listed on the OTC section. 

Click on any of the vendors (people selling or buying) and click buy. 

Type in the amount of bitcoin you want to buy. 

Request for the account number of the seller and make payment. make sure to follow in-app instructions. 

Once you make the payment, click the blue button to confirm payment. 
Sell gift cards with good rate for bitcoin: below are the guidelines for trading gift cards on CoinCola. 
Click gift card trade on the app

Choose the currency you want to pay with 

Choose the type of gift cards you want to buy 

Select label of your choice (physical, e codes, no receipts etc)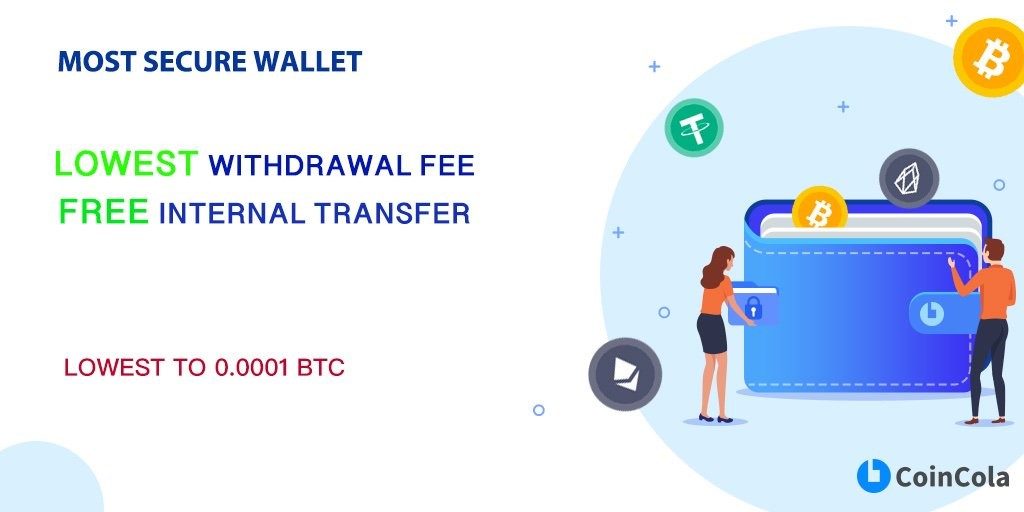 To celebrate 1st Oct, Nigerian national day, we offer you the best offer to use CoinCola wallet!
From now until the end of Oct, all users from Nigeria, Ghana, Benin, and South Africa can have the benefits of the lowest withdrawal fee and more credit on free internal transfers. 
 The update withdrawal fee is down and the lowest in the market 0.0001 BTC
0.005 ETH

0.007 EOS

5 USDT
2. Users can internally transfer up to $5000 worth BTC,ETH,USDT and EOS to another CoinCola user without charge each month.
One of CoinCola's goal is to connect Nigerians to the future of finance, by providing financial services that have never been seen before in the Nigerian industrial sector. Make sure to follow us across our social media channels for updates.
You can follow us on our social media:
Facebook: https://www.facebook.com/CoinCola
Twitter: https://twitter.com/CoinCola_Global
Instagram: https://www.instagram.com/coincola/
LinkedIN: https://www.linkedin.com/company/coincola/
Telegram: https://t.me/coincolainternational
YouTube: https://www.youtube.com/channel/UCK-aOrnp_fth2W8ssGys3VQ
Steemit: https://steemit.com/@coincolaofficial
Medium: https://medium.com/coincolaofficial
Reddit: https://www.reddit.com/r/coincolaofficial
Wechat: https://coincolahelp.zendesk.com/hc/zh-cn/articles/360011842034
Weibo: http://bit.ly/2ZAmtqt