How to Buy Bitcoin Instantly on CoinCola: A Step-by-Step Guide
Introduction
Bitcoin, the world's most renowned cryptocurrency, has gained significant popularity in recent years. Its decentralized nature and potential for high returns have attracted both investors and individuals looking for alternative payment methods. In this blog post, we will explore CoinCola, a trusted platform for buying and selling Bitcoin instantly. We'll delve into the benefits of instant purchases compared to traditional processing times on other platforms, providing you with a comprehensive guide to navigating the world of buying Bitcoin quickly and securely.
Understanding CoinCola
CoinCola has established itself as a reputable platform in the cryptocurrency market. With a strong track record and positive user feedback, it has garnered trust among the community. The platform offers various features and benefits that make it an attractive choice for Bitcoin enthusiasts.
CoinCola ensures the security of your transactions through robust measures. The platform employs advanced encryption protocols to safeguard your personal information and funds. This commitment to security enhances the overall buying experience, providing peace of mind for users.
Additionally, CoinCola values its customers and emphasizes prompt customer support. They offer multiple channels for assistance, including live chat and email, ensuring quick and responsive resolutions to any inquiries or concerns you may have.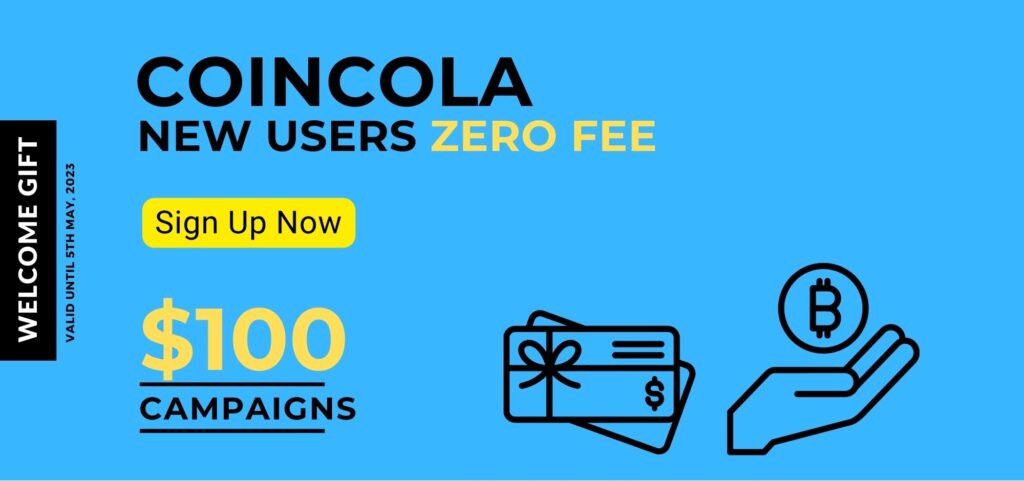 Setting Up Your Account
Getting started on CoinCola is a straightforward process. Follow these step-by-step instructions to create your account:
Visit CoinCola's website and click on the "Sign Up" button.
Provide your email address or phone number and create a secure password.
Complete the verification process to comply with Know Your Customer (KYC) and Anti-Money Laundering (AML) regulations. This step ensures the integrity of the platform and protects against fraudulent activities.
Enable two-factor authentication (2FA) to add an extra layer of security to your account. This feature enhances the protection of your funds and personal information.
Adding Funds to Your CoinCola Account
To start buying Bitcoin instantly, you need to add funds to your CoinCola account. Here's a guide to help you through the process:
1. Log in to your CoinCola account.
Access the CoinCola website or open the CoinCola app on your mobile device. Enter your username and password to log in to your account.
2. Navigate to the "Wallet" section and choose the option to deposit funds.
Once logged in, select the "Wallet" section of the account dashboard. There you will find the option to deposit either cryptocurrency or fiat funds. Select "Deposit" next to your desired funding source.
3. Select your cryptocurrency.
CoinCola supports major cryptocurrencies, like Bitcoin (BTC), Tether (USDT), Ethereum (ETH), Litecoin (LTC), XRP, EOS, and Bitcoin Cash (BCH). Choose which crypto asset you want to fund your account with.
4. Note the details and complete your deposit.
Be aware that fees and processing times can vary depending on which cryptocurrency you choose to deposit. Double check these details before finalizing your transaction to factor the fees into your purchasing power. Once ready, complete the steps required to transfer funds from your crypto wallet or exchange to your CoinCola account.
Your funds will be available in your CoinCola account once the network confirms your crypto transaction. You can then start trading and buying crypto with the deposited amount. Let me know if you have any other questions!
Buying Bitcoin Instantly on CoinCola
CoinCola makes it simple to buy Bitcoin instantly. With a streamlined process and multiple payment options, you can have your Bitcoin in minutes. Here's how:
Log in to your CoinCola account and go to the "Buy/Sell Crypto" section. 

Access your CoinCola account dashboard and select the "Buy/Sell Crypto" option. This will take you to the section where you can initiate a buy order. 

Enter the amount of Bitcoin you want to buy and choose a payment method. 

Specify how much Bitcoin you want to purchase in your local currency. CoinCola offers various payment methods, including credit/debit card, bank transfer, and third-party payment platforms. Select your preferred method. 

Browse available buy offers and choose one that suits you.  

CoinCola enables you to buy Bitcoin from other users, providing more availability and often lower prices. You can browse through the list of buy offers to find one that matches your needs in terms of amount, price, and payment method.

Complete the transaction and receive your Bitcoin! 

Review and finalize the details to complete your purchase. Your Bitcoin will be credited to your CoinCola wallet instantly. CoinCola aims to provide fast transaction speeds, competitive fees, and an easy buying process.

CoinCola delivers a proven solution for buying Bitcoin instantly.

Many customers have reported successfully buying Bitcoin on CoinCola and shared positive reviews regarding the convenience, speed, and service. CoinCola makes it simple to buy Bitcoin whenever and however you want. 
You may like What's the Difference Between Exchange and Peer-to-Peer trading?
Withdrawing Your Bitcoin
If you prefer to store your Bitcoin in an external wallet, CoinCola allows you to withdraw your funds. Here's how:
1. Log in to your CoinCola account and go to the "Withdraw" page.
Access your CoinCola account dashboard and select the "Withdraw" option. This will open the withdrawal page.
2. Enter the amount of Bitcoin you want to withdraw and the recipient's wallet address.
Specify the amount of Bitcoin you wish to withdraw and provide the address of the external wallet where you want to receive the funds. Double-check that the address is correct before proceeding.
3. Review and confirm the withdrawal details.
Note the withdrawal fees and processing time for the transaction. The fees and speed can vary depending on factors like network traffic. Review and ensure the details are accurate before confirming the withdrawal.
4. Ensure the security of your external wallet.
Be aware that withdrawing your Bitcoin also puts more responsibility on you to keep your holdings secure. Use a trusted digital wallet, enable 2-factor authentication if available, and consider a hardware wallet for large amounts.
5. Your Bitcoin withdrawal will be processed and sent to your external wallet address.
Once you confirm the withdrawal on CoinCola, your Bitcoin transaction will be initiated. The funds typically arrive in your external wallet within the stated processing time, depending on network conditions.
Conclusion
In conclusion, buying Bitcoin instantly on CoinCola offers numerous advantages for individuals seeking a convenient and secure platform. We explored the features and benefits of CoinCola, guiding you through the account setup process, adding funds, buying Bitcoin instantly, and withdrawing your funds to an external wallet. By understanding the process and utilizing the robust security measures provided by CoinCola, you can confidently engage in Bitcoin transactions.
Don't hesitate to join CoinCola and start buying Bitcoin today. Embrace the opportunities offered by this trusted platform and embark on your cryptocurrency journey with ease and peace of mind.
FAQs
Here are answers to some frequently asked questions about buying Bitcoin instantly on CoinCola:
1. Is CoinCola a safe platform to buy Bitcoin?
Yes, CoinCola has a proven track record and employs advanced security measures to ensure a safe buying experience. Their encryption protocols and adherence to regulations prioritize user security.
2. What payment methods are available on CoinCola?
CoinCola supports various payment methods, including bank transfers, credit/debit cards, and popular digital payment systems like PayPal and Skrill.
3. How long does it take to withdraw Bitcoin from CoinCola?
The withdrawal time can vary depending on network congestion and other external factors. CoinCola strives to process withdrawals promptly, but it's recommended to consider potential delays.
4. Can I buy Bitcoin from other users on CoinCola?
Yes, CoinCola offers the option to buy Bitcoin directly from other users on the platform, providing you with a broader range of choices and competitive rates.
5. Do I need to verify my identity on CoinCola?
Yes, CoinCola complies with KYC/AML regulations. Verifying your identity is essential to ensure the security and integrity of the platform.
6. What security measures should I take for my external wallet?
It's crucial to implement proper security measures for your external wallet, such as using a hardware wallet, enabling two-factor authentication, and regularly updating your software.
7. Are there any fees associated with buying Bitcoin instantly on CoinCola?
Yes, CoinCola applies fees for instant Bitcoin purchases and withdrawals. The specific fees can vary, so it's important to review the details for each transaction.
8. Can I contact CoinCola's customer support for assistance?
Yes, CoinCola provides multiple channels for customer support, including live chat and email. They are responsive and dedicated to assisting users with their inquiries and concerns.
9. Does CoinCola have a mobile app?
Yes, CoinCola offers a mobile app for convenient access to the platform and seamless Bitcoin transactions on the go.
10. Can I use CoinCola to buy cryptocurrencies other than Bitcoin?
Yes, CoinCola supports the buying and selling of various cryptocurrencies, expanding your options beyond Bitcoin.