CoinCola Joins Cyberchain to Promote Cryptocurrency Adoption and Cyber Security in Nigeria
On the 31st of August, the CoinCola team in Nigeria joined the vaultbridge team to educate Nigerians about crypto, blockchain and cybersecurity in Lagos Nigeria. The event had several cryptocurrencies and cybersecurity experts such as Joseph Samuel Joseph (CoinCOla regional Manager), Dash Nigeria team (Nathaniel Luz), Olufemi Obadare (a cybersecurity expert) and a host of many others.
Olufemi Obadare explained the need for Nigerians to be aware of the internet security loopholes and measures needed to be taken in order to be safe in online transactions. According to Olufemi, Cyber threat is deemed any malicious activity that attempts to compromise the integrity, confidentiality and availability of an information system. They include:
Social engineering

Phishing

Malware

Distributed denial of service attacks (DDOS)

Hacking

Identity Theft

SMiShing

Cyber Stalking

Spoofing

Ransomeware

Cyber Bullying
He went on to state that Nigeria suffered 3,500 cyberattacks in 2015 and lost over Billions of Naira because of a lack of cybersecurity education. He gave the following tips about Malware: 
Malware definitely exists on other operating systems (OSes) outside of Windows.
Windows is typically the major target due to high market share.

 When new malware is released on other OSes, it typically has a high penetration rate due to people believing their Android, Mac, and Linux devices are safe without having any endpoint security installed.st
Note: Check your email if it has been https://haveibeenpwned.com/
How to stay safe on the internet:
Stay on top of all patch releases and apply them regularly.

If at all possible, replace older Windows systems with the latest versions.

Be extremely suspicious of all emails particularly those containing 

attachments or weblinks which you might be asked to open.

Users should watch out for unsolicited emails. If you are not sure of the 

source of an email, DO NOT OPEN links or any attachments in it. Simply delete such emails.

Regularly back up critical files offline and create restore points.

Use Antivirus and update it regularly.

Do not use pirated/unauthorized

Implementing 2FA

Use encryption to store important data.

Use firewall, Anti-spyware or threat protect programs.

Disable unnecessary services or unused ports.

Disable Wi-Fi / Bluetooth network when not in use.

Do not use USB mass storage devices on systems with critical files.

Do not share your password or use the same password for different sites.

Don't give administrative privileges to user accounts

Disable Autorun

Regularly scan systems for vulnerabilities.

Always implement server-side validation for all your applications (web 

and mobile application).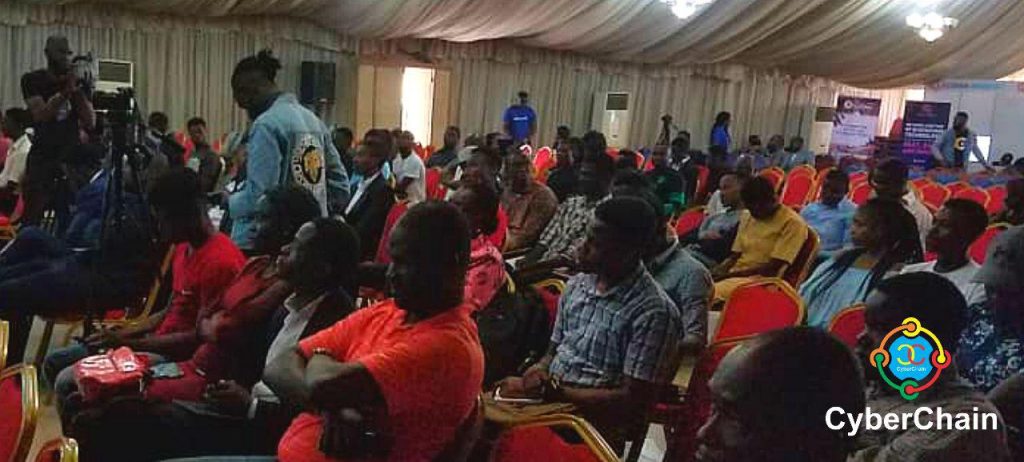 In the course of the event, the Dash Nigeria team made a short presentation on why the cryptocurrency is important and why DASH serves as a better alternative to BITCOIN for making quick and instant transactions for global remittances.
CoinCola team present at the event also discussed the need for Nigerians to embrace cryptocurrency and blockchain, most especially now that we are still below the previous BITCOIN all-time high of $20,000. He further stated Nigerians need to be educated about cryptocurrency and blockchain and how to buy cryptocurrency from a secure online platform such as coincola.com. He further shared more insight on price volatility, stating that volatility is good for early investors and adopters of cryptocurrency who got in when the price is really cheap.
According to the screenshot above, BITCOIN has grown by over 15 million percent within the past 10 years with over 86,000 PH/s hash rate, making the network stronger and more difficult to attack. It takes $841,839 to attack BITCOIN within 1 hour and this value is expected to rise as BITCOIN gains more awareness and more nodes around the world. 
Investors in BITCOIN think BTC would likely replace gold as a store of value for many nations and this could directly make its price soar to a new all-time of $20,000. In order to be ready for that future, early users of BITCOIN needs to have accurate knowledge about crypto by visiting cryptocurrency blogs daily for updates and also constantly buying the crypto they can afford to buy, in order to prepare for the future. If you are new to crypto, you can watch videos to learn how to buy your first BITCOIN on coincola and every other thing you need to know about crypto on our blog.