3 Fastest Ways to Sell Gift Card for Cash In Nigeria
Even if you know where to sell gift cards for cash in your country, doing the same in Nigeria may be no easy feat. The country has its own mobile payment systems, its own popular marketplaces, and its own set of rules and standards when it comes to trading.
Fortunately, Nigeria also has some easy ways to sell gift cards. In this article, we'll explain what the fastest way to sell a gift card for cash – and give you a few useful tips along the way.
1. CoinCola – Fastest & Safest
CoinCola is a new entrant in Nigeria, and as a result, it has the newest and most intuitive interface. Additionally, it has a few advantages Nigerians benefit from.
First, you exchange gift cards for cryptocurrencies like Bitcoin and Ethereum. This means you can then convert them into any currency, from Naira to USD, for higher price!! You could generally get at least 4% more worth of Naira by first buying bitcoin and then convert to Naira.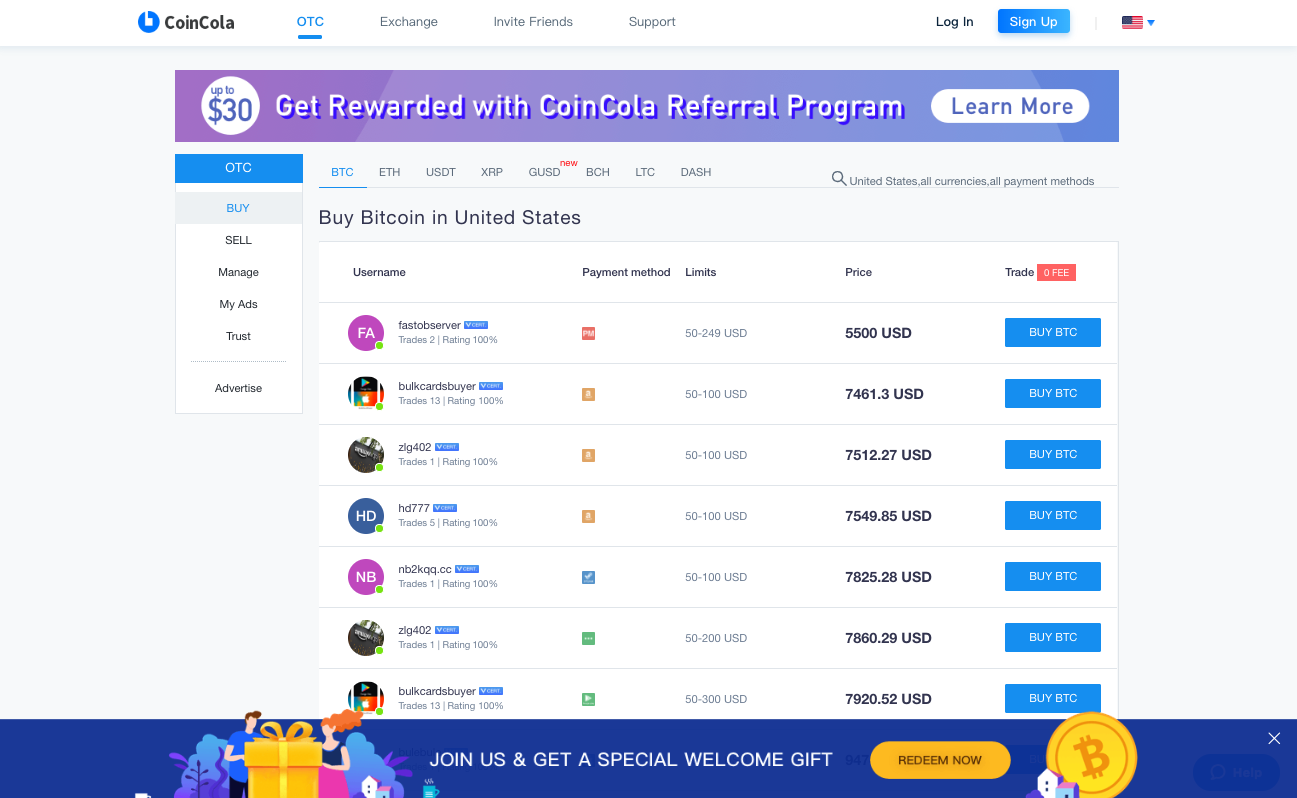 Another advantage is that CoinCola is highly secure. Thanks to round-the-clock support, a tight escrow system, and Know Your Customer controls, the likelihood of anyone getting scammed here is virtually nil, not to mention the 24/7 customer support and dispute center that helps to settle trade disputes!
One last tadvantage to CoinCola is that its holding company is based in Hong Kong, and the brand itself – well-known in Asia. This means there's a lot of Chinese buyers prepared to pay a premium for gift cards they cant get nationally there.

2. Icadiatrader – for Naira!
Icadiatrader is a versatile marketplace where you can exchange cards for Naira and other currencies, including some cryptocurrencies. The platform's website is high-quality, payments are processed quickly, and there's a large transaction volume.
One major upside to Icadiatrader is that the platform works with a variety of gift cards. This includes physical cards, electronic codes, iTunes, Steam, Walmart, etc. Another advantage is that traders here are happy to work with large cards (i.e. over $100).
The downside tot Icadiatrader is that it doesn't have comprehensive customer or seller protection. There are definitely numerous security mechanisms, but anecdotally, people still do run into fraud here.
Another potential disadvantage is that you'll need a Nigerian mobile payment account torr bank account to work with most of the traders on the plattform.
3
. Cardtonic – most cards available
Cardtonic is a platform that works with most popular card brands including Amazon, iTunes, Walmart, etc.
One very cool thing about tCardtonic is that it's made with low-tech users in mind. You can order via their WhatsApp line if you don't like the interface, the website itself is fun and intuitive, and help is readily available.
Something international users won't like is that Cardtonic is specifically made with Nigerians in mind. Payments are fast and it's easy to find a willing trade partner – but if you have an international bank account and no way to accept Nigerian mobile money, you may have a little trouble.
Follow CoinCola on Social Media
Twitter: https://twitter.com/CoinCola_Global
Facebook: https://www.facebook.com/CoinCola/
Instagram: https://www.instagram.com/CoinCola/
LinkedIn: https://www.linkedin.com/company/coincola/
About CoinCola
Founded in 2016, CoinCola is a Hong Kong based company offering both over-the-counter cryptocurrency trading and crypto-to-crypto pair trading exchange. CoinCola now serves millions of users from over 150 countries with our fast, secure, and reliable trading services. We support BTC, ETH, BCH, LTC, USDT, DASH, and XRP. Visit www.coincola.com to invest in digital assets.
Disclaimer: Trading and investing in cryptocurrencies, also called digital currencies, crypto assets, and so on) involves substantial risk of loss. All informations are used at your own risk, and any content on this site should not be relied upon as advice or construed as providing recommendation of any kind.