How to Sell Sephora Gift Cards for Bitcoin or Cash
Bitcoin is the best invention of our time. 
Bitcoin is a cryptocurrency, meaning it works only by using the internet. Don't tell anyone you have Bitcoin because it can easily get stolen. Also, keep it in a wallet that's never on the internet, which is called "cold storage".
Bitcoin lets everyone do banking without having access to a bank. For many people, such as those in Nigeria, this is a dream come true. Nigerians struggle with having basic infrastructure, with many of them having no electricity or documents. They want to work and trade but can't. This is where CoinCola, the best OTC Bitcoin trading platform comes in.
Thanks to the internet, Nigerians can easily buy Bitcoin via CoinCola.
Buy Bitcoin with Sephora gift cards
Sephora.com is a website dedicated to beauty products for men, women and teenagers.
Sephora gift cards come preloaded with $25, $50, $100 or $250 you can spend on Sephora.
CoinCola enables users to buy Bitcoin with Sephora gift cards instantly, safely and with a great conversion rate. Users put up their offers so you can choose the one you like, contact the seller and arrange the sale. It's very easy, transparent and quick.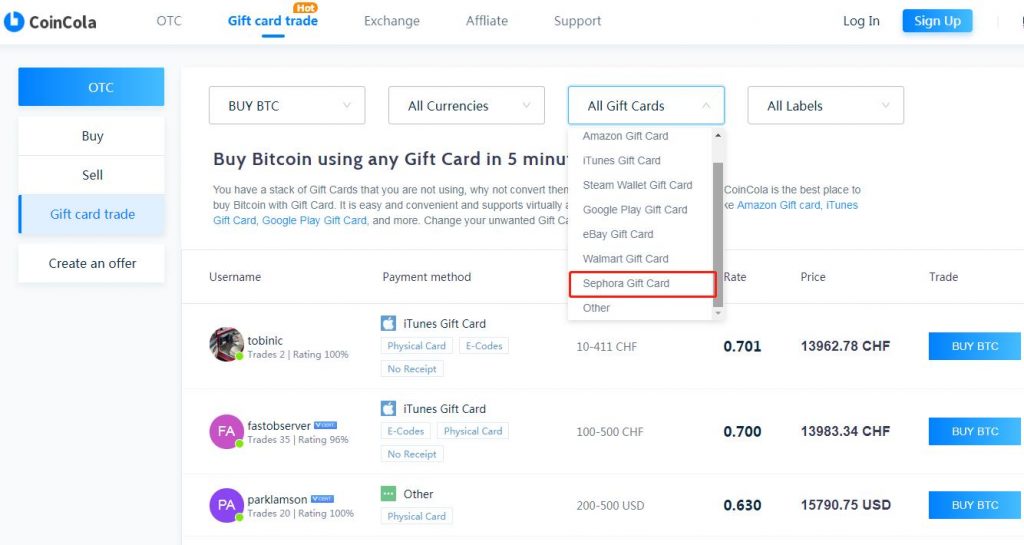 The 'Buy Bitcoin with Sephora Gift Cards' Page on CoinCola
You can hold Bitcoin and wait for a better price or sell it for your preferred fiat currency on CoinCola. There are so many choices that make it better than going to an ordinary bank.
Gift cards are scarce in China because of Chinese internet laws. So, a lot of Chinese buyers offer a lot of cash for any gift cards you have. Because of that, many Chinese buyers will pay a premium for gift cards, especially Amazon gift cards, and are ready to buy them above face value.
CoinCola, the best OTC Bitcoin trading platform
Established in Hong Kong, CoinCola is serving users in more than 150 countries, with supported payment options being national bank transfer, PayPal and cash deposit in USD, GBP, EUR and many more. CoinCola has a mobile app for quick and seamless trading of Bitcoin for other cryptocurrencies too.
More than 100,000 transactions are done on CoinCola each month, making it a reputable and trusted OTC cryptocurrency trading platform. The integrated platform of CoinCola has been designed from the ground up to offer the very best cryptocurrency trading experience for users.
CoinCola is the best OTC Bitcoin trading platform because it allows people around the world to use their local fiat currency to buy and sell Bitcoin and other cryptocurrencies. CoinCola does not charge anything for buying or selling cryptocurrencies. Deposits to your CoinCola wallet are free.
CoinCola has top security requirements, connecting every account to identification documents, with 2-factor authentication and SSL. CoinCola uses escrow service, giving buyers and sellers a lot of protection, making it impossible to cheat users.
Identity verification makes it easy to build trust. Users can pass face verification to partially lift their limits. CoinCola has 24/7 tech support. CoinCola offers affiliate and referral programs for extra rewards.

Step-by-step guide on how to buy Bitcoin with Sephora gift cards using CoinCola
First, register on CoinCola.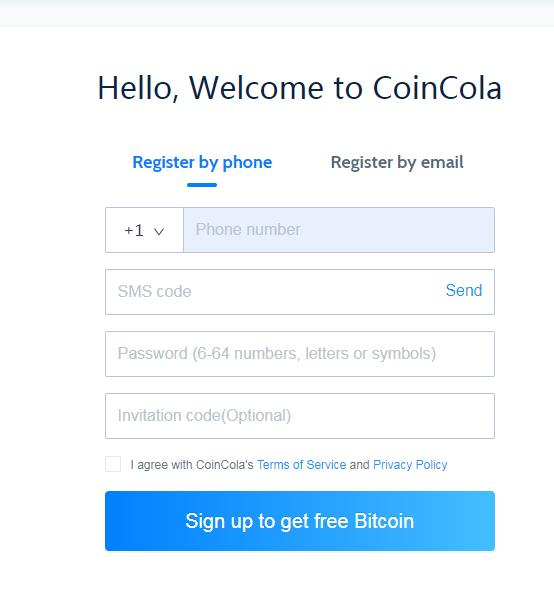 Choose whether you want to register by phone or e-mail. Select your country. Click "Load more" if your country isn't shown. Choose your country from the dropdown menu and type in your e-mail address.
Click "Send code" and you will get a verification code to your e-mail address. The code is valid for 10 minutes.
When you've registered, set up a payment password. The longer it is, the stronger it is. Mix in numbers and letters.
Click "Gift card trade". Here you will find all the people trading Bitcoin for gift cards.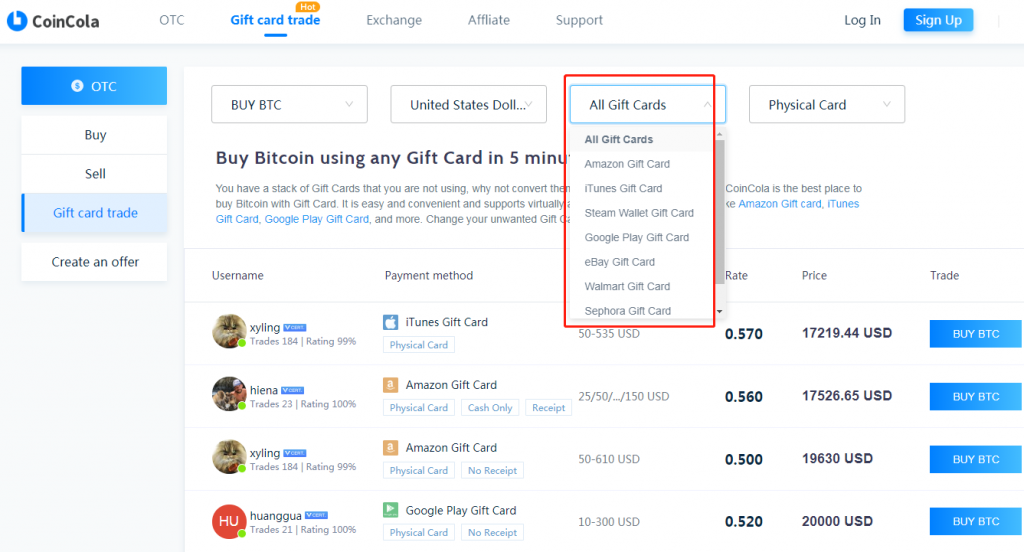 Sellers show which gift cards they accept, but you can contact them and ask if they will take Sephora. If not, you can make an offer yourself.
Click "Create an offer". Click "Post gift card offer".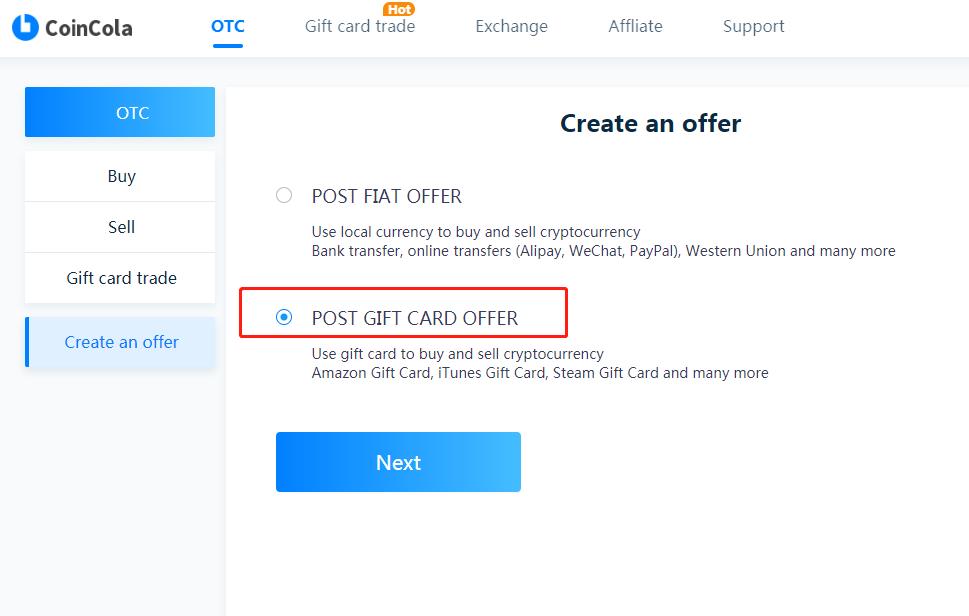 Choose gift card type as "Sephora" and choose options below it, such as if you want the other person to show you a receipt. In this way, you know when and how the gift card was bought.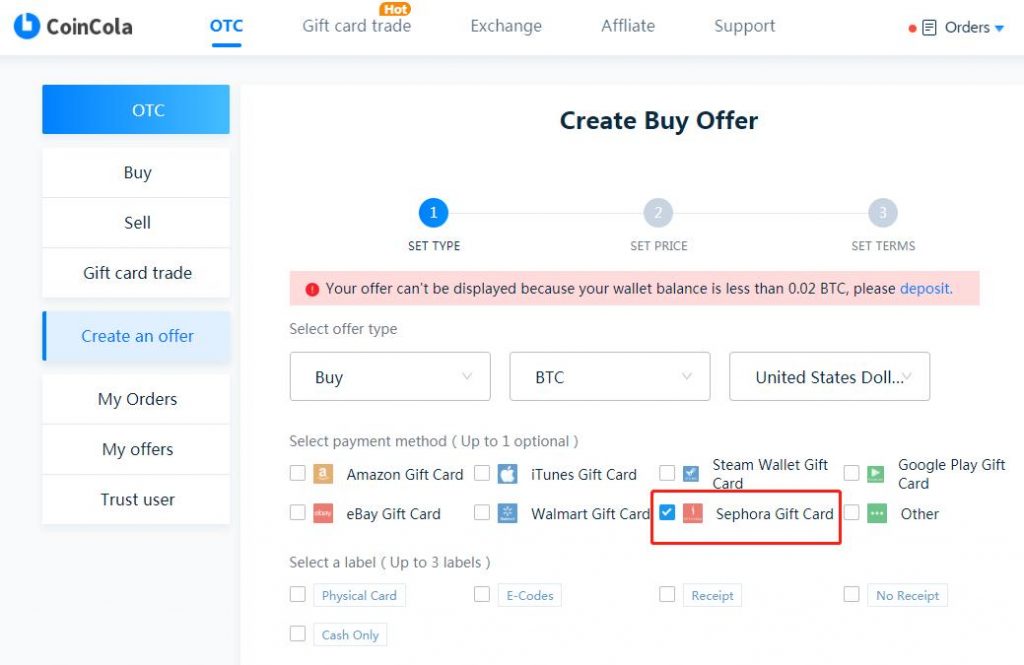 You need to deposit at least 0.02 BTC before buying Bitcoin with gift cards. If you want to sell Bitcoin for gift cards, you need to deposit at least 0.005 BTC to your CoinCola wallet.
Once you do that, set your price, set your terms and you are ready to buy Bitcoin with Sephora gift cards on CoinCola.
BONUS: Trading Bitcoin on CoinCola and Get Free 0.0001BTC Instantly.