CoinCola Attended the First-ever Bitcoin Party in Lagos
On the 12th of July 2019. Bitcoin top traders in Nigeria held the first-ever bitcoin party at Grandlux Lounge in Lekki phase 1, Lagos. The event was organized by Cryptohub, a crypto startup whose aim is to promote the in-depth and accurate knowledge of cryptocurrencies and blockchain in Africa.
The event began with a welcome speech from Chris Ani. He spoke about the underlying reasons why blockchain technology and cryptocurrencies are so crucial to the future of Nigeria as a country and the future of each Nigerian. He explained the need for bitcoin traders in Nigeria to reach out to politicians and government officials within and outside Nigeria in order to educate them and get them up to speed with the use of cryptocurrencies and blockchain. He went ahead to explain why cryptocurrency education is very important for Nigerians and why everyone at the event needs to make crypto education a personal primary assignment.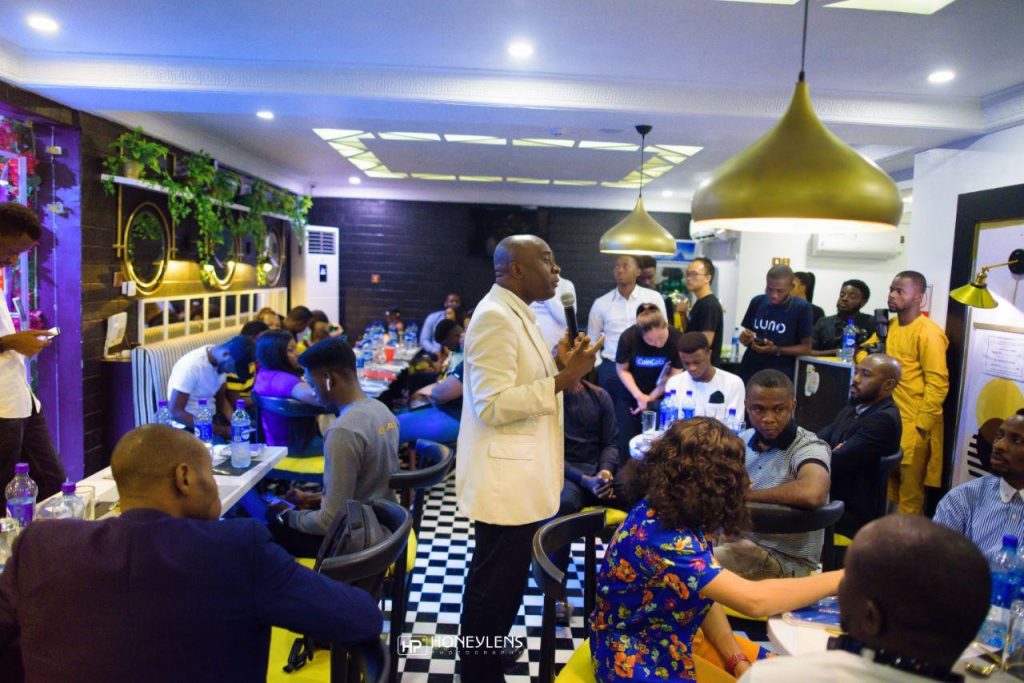 It's obvious that the need for digital assets has continued to accelerate in Nigeria more than ever before, more Nigerians are getting curious and many more are looking for different ways to make money online with bitcoin and other cryptocurrencies like EOS, DASH, XRP, USDT, ETH, etc.
Unless an average Nigerian has a way to interact with blockchain, buy and sell cryptocurrencies with ease on a basic level then adoption will be low — precisely why the host kicked up the idea of bringing crypto traders to a unified goal of increasing crypto knowledge and adoption by meeting once in a while to strategies and collaborate towards having a more educated crypto Nigerian community.
Several attendees gave a brief story on how they started their journey in the crypto space. Although most of them got to know about BITCOIN from their friends, they never stopped learning about the future of cryptocurrencies and blockchain. Also,  Despite the decline in crypto prices during the bear market, Nigeria still ranks highest in BITCOIN search in the world and this is a good sign that the people of Nigeria are great seekers for knowledge and wealth.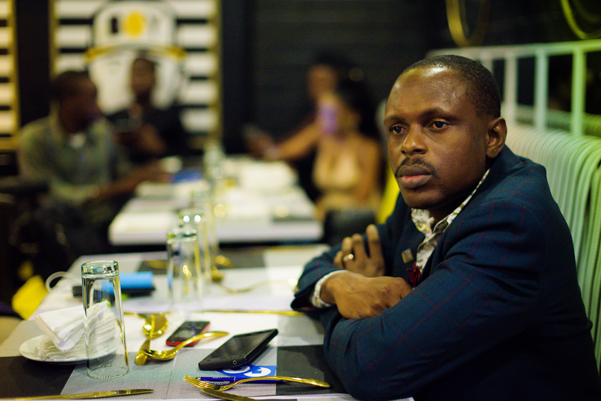 During the course of the event, the CEO of CoinCola who attended the BITCOIN PARTY together with Ivan Chan, Samuel Joseph, and Ava Ellis were welcomed by the host as VIP GUESTS, together with other top VIP bitcoin traders in Nigeria like Harrison Osmosis, the CEO of Monero Farms and Slim Billionaire. The guests at the VIP section had strategic discussions on ways to increase crypto awareness and in Nigeria and ways to partner with CoinCola in the future, some of these plans will be unveiled in another article soon.
Everyone at the event individually downloaded CoinCola app, as some of them got to know about CoinCola for the first time. Once everyone had a basic understanding of how CoinCola works, Samuel Joseph and Ava Ellis helped the traders to place an order to get the free bitcoin from the CEO of CoinCola on coincola.com.
The event ended with a short speech from several people at the event including the president of SIBAN who spoke about the need for crypto startups in Nigeria to collaborate in order to increase crypto and blockchain adoption.