How to sell bitcions in Africa with Airtel Money, MTN Mobile Money, M-Pesa and Opay
In order to meet the transaction requirements of users in various regions of Africa, CoinCola has recently added new payment methods such as Airtel Money, MTN Mobile Money, M-Pesa, and Opay in the African market. The new four popular payment methods in Africa can meet the different payment requirements of users in the region, allowing users to complete the exchange business with cross-regional transaction partners in Africa more safely and efficiently. CoinCola launch a promotion in Ghana, South Africa, Uganda, Kenya and Ethiopia.The details of the promotion are as follows:
1)All users buy or sell coins without fee.
2)Vendors can apply for a no fee discount and only 10 people will get it. Others charge 0.7%. How to apply: please contact Judy's whatsapp 85251261971.
If you have any questions or concerns, please contact us through WhatsApp:+ 85251261971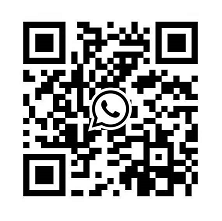 Thank you for your support and happy trading!
Youtube video guides:
1)How to sell bitcoin to Naira on CoinCola?
2)How to sell gift cards on CoinCola?
Download CoinCola App:
Search 'CoinCola' in Google Play Store or Apple App Store to download. Or go to CoinCola website to download: www.coincola.com
Only 6 steps for you to sell bitcions in Africa with Airtel Money, MTN Mobile Money, M-Pesa and Opay.
Step 1.
Register and log in account with CoinCola.com
Step 2.
Ensure your bitcoin balance in your CoinCola OTC wallet  reaches the amount you want to trade. If there is no bitcoin balance in your CoinCola OTC wallet, click "Deposit", you can transfer bitcoin from other wallets to CoinCola wallet. Also, you can buy bitcoin here.
Step 3.
Go to the CoinCola OTC page, choose country and click"Sell". A list of vendors will then be displayed. Now you can choose one vendor to trade with him. Pay attention to their Trades, Rating ,Price and Payment method.You can choose payment with Airtel Money, MTN Mobile Money, M-Pesa or Opay.Besides those four payment methods, you can also choose the payment methods CoinCola has already supported, such as Chipper Cash, Cash App, Venmo, Hkicl, etc if you desired.
Step 4.
Click on the "Sell" button to view more information about the vendor and his offer. Pay attention to his trades and rating. Also, you will get the price, payment methods and so on. If the terms of trade are not to your liking , go back to the previous page and choose another advertisement.
Step 5.
Start the trade. Type in the amount of bitcoin you want to sell, or enter how much money you want to sell. Click on"Sell now" button. Now the trade start, and your bitcoin will be moved from your CoinCola wallet to the trade escrow.
Step 6.
Receive payment and release bitcoin. When you are on trading, the buyer will send payment as the payment method of your chat negotiation. Once you receive the payment, you can click "Release BTC". The bitcoin will be sent to buyer's wallet and the trade complete.
Sell bitcoin, Easy and Fast.This is the whole process of selling bitcoin.