EOS gains good attention from Chinese CCID and Blocktivity
Blockchain scalability was a big concern during the last bull run in 2017. Lots of top blockchains could not scale and that led to thousands of unconfirmed transactions and high fees on different blockchain based payments. These issues with scalability was mostly found on proof of work blockchains like BITCOIN & ETHEREUM. 
In the last bull run, BITCOIN had its market dominance drop to about 39% while ethereum dominance grew to 28%. The reason for ethereum's growth was because users of bitcoin wanted to send crypto faster and with much lower fees so they opted to use ethereum for this purpose. Unfortunately, ethereum also faced the same issue that bitcoin had because both blockchains use the same consensus algorithm (Proof-of-work), hence the same problem was bound to repeat itself. Ethereum could only handle a maximum transaction per second of 15 transactions per second (TPS), so the excess transactions had to remain unconfirmed until the next block was produced.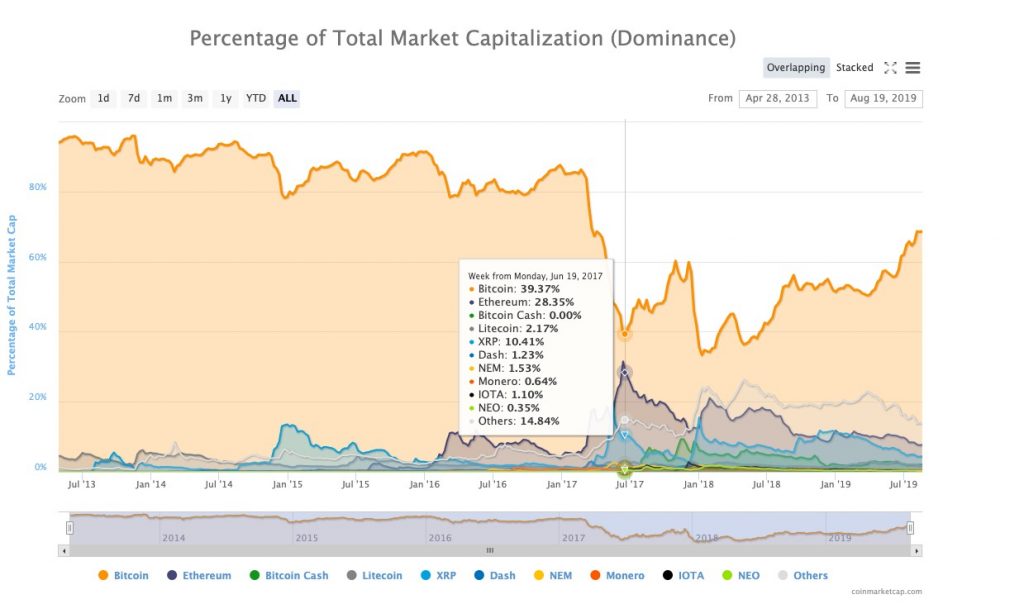 Source: https://coinmarketcap.com/charts/#dominance-percentage
This issue of scalability made blockchain developers to start researching for ways to scale the Bitcoin and Ethereum network. As a result, several devs decided to fork the bitcoin network. So far there has been over 105 forks of the Bitcoin and 5 for ethereum Some developers wants the block size of the bitcoin blockchain to be increased so that it can contain more transactions, others wants it to remain the same and use a second layer scaling solutions for the bitcoin. The most popular scaling solution for the bitcoin network is lightning network and it was developed by Blockstream, Lightning Labs and ACINQ, with input from other members of the Bitcoin community. Lighting network processed over $9 million dollars on the 13th of august alone.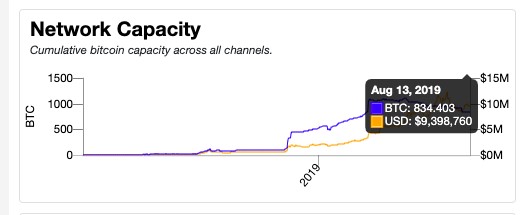 Photo Credit: bitcoinvisuals
Ethereum on the other hand is also working on increasing its scalability and hopefully gets a working scaling solution for the ethereum network within the next one year. According to the devs in the ethereum network, ethereum 2.0 (a proposed version of ethereum that will be able to carry out a huge number of transactions on the ethereum network.).
Alternative scalable cryptocurrencies for cross border payments:
In order to avoid delays from the bitcoin crypto traders and users have been searching for alternative cryptocurrencies with lower fees and low transaction delivery time. Two of the most notable cryptocurrencies are BCH, XRP,  DASH & EOS, but we will focus on EOS in this article and on DASH in another article.
EOS, has been on the radar within the past 1 year for its high performance and its user-friendly crypto addresses. EOS was developed by a company called block.one whose CTO is Daniel Larimer, the developer of steemit, and bitshares. Since its launch in June 2018, EOS has upgraded to several versions with its latest version coming up on the 26th of September, this latest version of eos is expected to help the activation of a blockchain based social media called VOICE.
EOS has also maintained the number 1 position on blocktivity.info, a platform that ranks different blockchain according to the number of transactions or operations each blockchain carries out within 24 hours. According to blocktivity.info, EOS handles a mind-blowing 49 million operations within 24 hours (13th August 2019) and this is expected to grow by 10x when the block producers on the EOS network successfully upgrades to EOS v1.8 this September.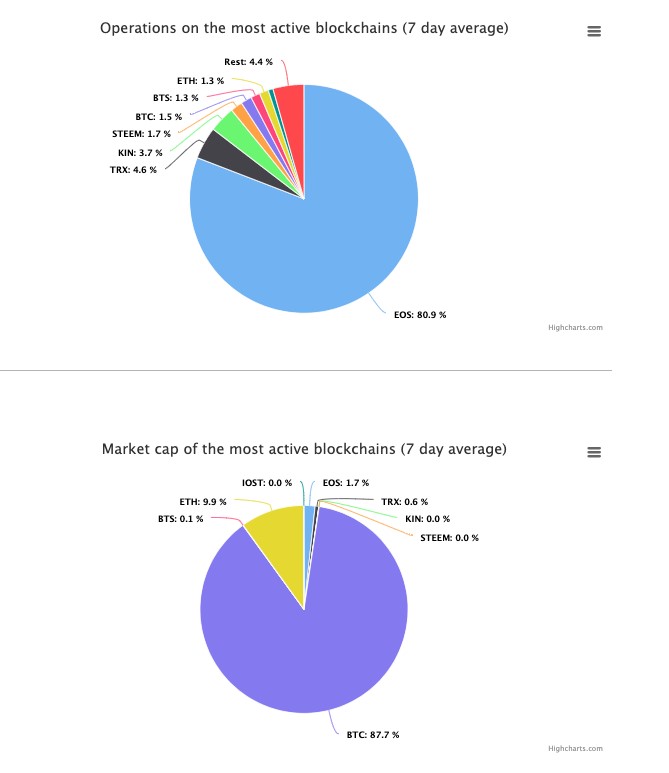 Picture Source: blocktivity.info
As seen in the screenshot above, EOS amounts for over 80% of all crypto transactions within the past 7 days and TPS (transactions per second) for EOS so far is about 3996. Some industry experts believe millennials will actually prefer to make cross border payments with faster cryptocurrencies like BCH, XRP, EOS & DASH instead because speed of service delivery is very important for businesses, most especially for cross border remittances.
It is important to also note that EOS has maintained its first position in a quarterly blockchain ranking report done by CCID Research Institute of the Ministry of Industry and Information Technology of China. BITCOIN came in at position 12 with a total index of 101.1.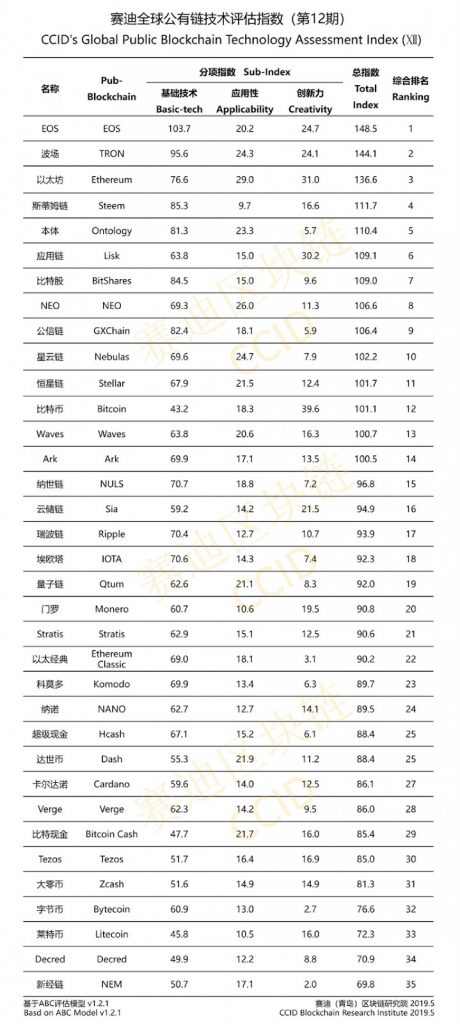 FEATURES THAT MIGHT MAKE CRYPTO USERS PREFER EOS:
Human readable addresses

Block time of 0.5 secs, hence increasing fast transaction

Block finality of 3 minutes, making it harder to perform a reorg

EOS blockchain can easily be upgraded without the need of a hard fork.

No onchain transaction fees if or when you stake some eos.
Cryptocurrencies are still in the early stages of adoption and it will take massive education for millions of people around the world to adopt cryptocurrencies, but while that future still seems far, one thing is for sure, BITCOIN still dominate the market in terms of market share in capitalization and EOS is doing well in processing good number of oncain transactions。
Check today's EOS price and buy your first EOS on CoinCola.