CoinCola Announces $100 Welcome Bonus for New Users
CoinCola is running a promotion for both old and new users that are residents in African countries like (Ghana, Nigeria, Kenya, Uganda, South Africa, etc). This is a welcome bonus that can help new users earn up to $100.
CoinCola is here to also announce the upgrade of their referral commissions for traders. This means you can now earn extra cash as well as an extra cryptocurrency with this program.
By referring a friend, you can earn commissions on P2P/OTC trading,exchange, and margin trading. Thus, after your friend or referral registers within the campaign period/date provided above, you can earn 100% of the trading commission of your friend's trade in the first month and also 40% of your friend's trade commission for the rest of the months (Lifetime commission).
This is a promotion that's from 8th November 2021 to 7th January 2022.
Introduction to $100 Welcome Bonus
These are registration rewards for new users who sign up through referral links or codes. After creating an account, new users can get 5 coupons which the total amount is up to $100 Bitcoin.
If you don't have a way to sign up and get $100 Bitcoin, try the following way:
i. Fill in the referral code: WFeKYWxk
ii: Register with this referral link: https://bit.ly/3qvVcpX
How to use/get a $100 Welcome Bonus?
After signing up through the referral link above, you can check your account to confirm that you have already gotten 5 coupons.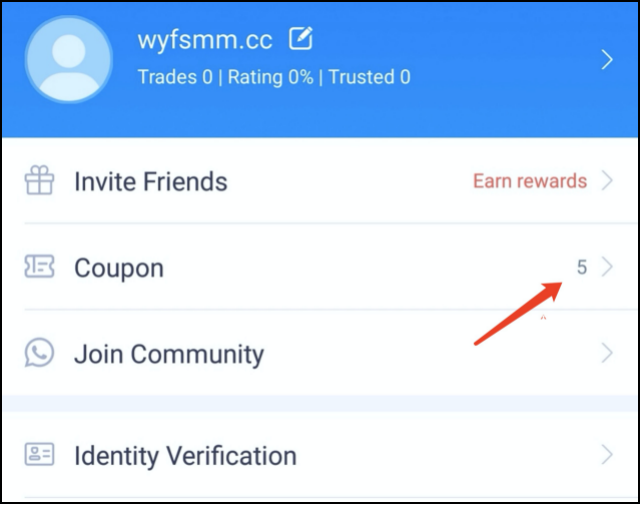 You need to make identity verification and complete trades to get $100 Bitcoin
Complete one trade, get 0.00003 BTC
Complete three trades, get 0.00004 BTC
Total amount Trading volume up to 0.03 BTC, get 0.0003 BTC
Total amount Trading volume up to 0.2 BTC, get 0.0008 BTC
Total amount Trading volume up to 0.3 BTC,get 0.0015 BTC
The more you trade the more you increase your earnings, this means once you involve in trade and complete it successfully you will also be earning well. Whether you buy or sell you are assured to be commissioned as provided above.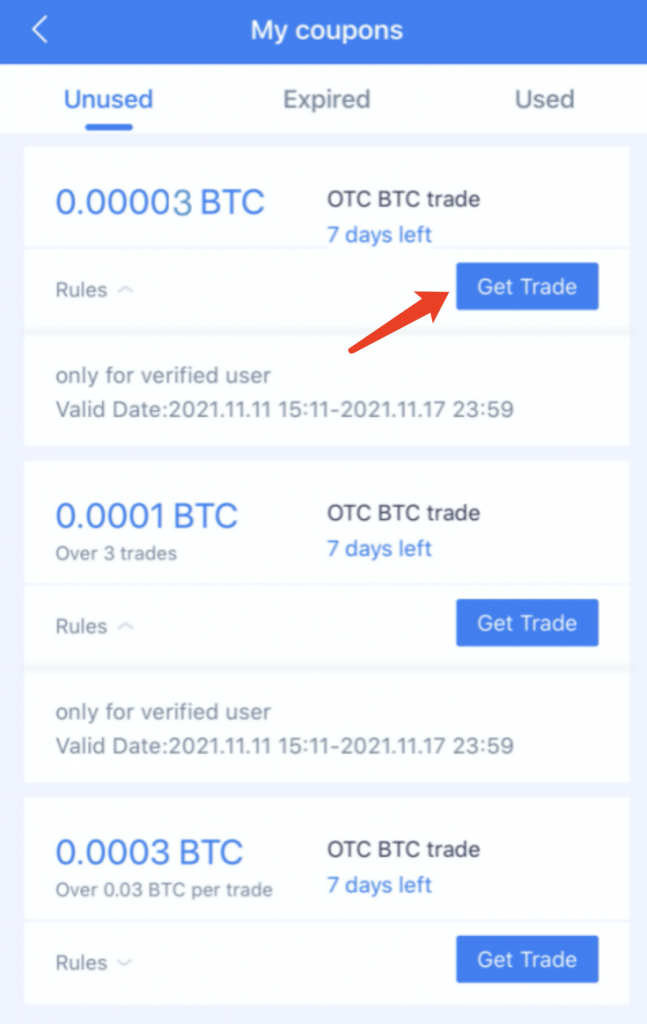 You need to Select a coupon when you make an order to buy or sell bitcoin. After completing the order, bitcoin will be sent to your wallet.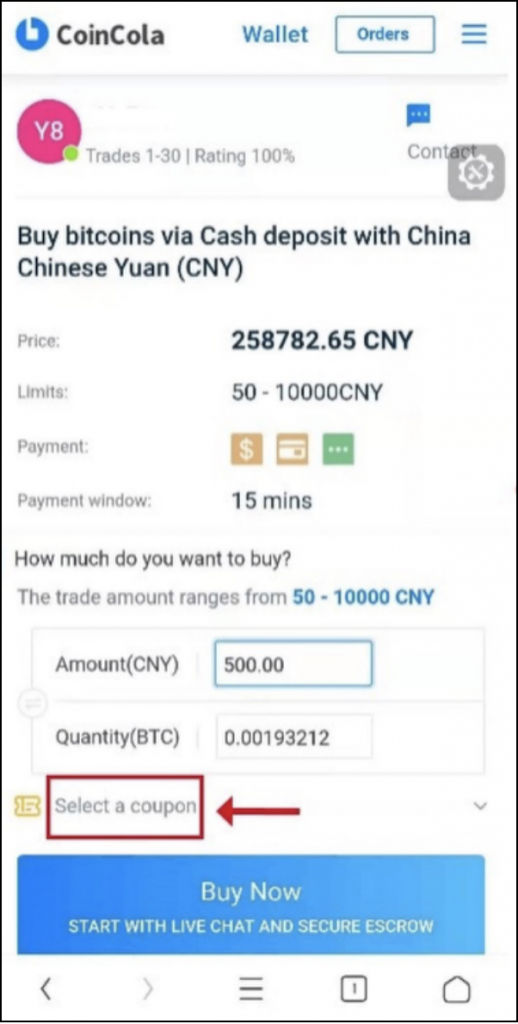 CoinCola also upgraded the referral program for old users. Click here to read more.
If you have some confuse about this promotion, feel free to contact us: +852 90653442(WhatsApp)