How to Buy USDT with PayPal: A Full Guide
Welcome to our ultimate guide on how to buy USDT with PayPal. In this article, we'll walk you through the process step-by-step and provide you with all the information you need to make a purchase. Whether you're a seasoned investor or new to the world of cryptocurrency, we've got you covered.
The Benefits of Buying USDT with PayPal
Before we get started, let's quickly go over what USDT is. USDT, or Tether, is a stablecoin that is pegged to the US dollar. This means that the value of USDT is always equivalent to $1.00 USD. USDT is widely used in the cryptocurrency world because it allows traders to avoid the volatility of other cryptocurrencies.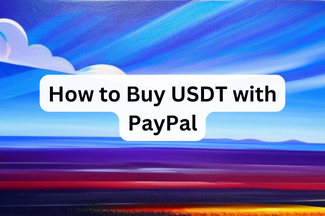 Step-by-Step Guide to Buying USDT with PayPal
Now, let's dive into the process of buying USDT with PayPal.
Step 1: Select Buy Tether (USDT)
The first step in buying USDT with PayPal is to select "Buy Tether (USDT)" from your preferred cryptocurrency exchange. We recommend using a reputable exchange like CoinCola that supports PayPal as a payment method.
Step 2: Choose Your Payment Method
Next, you'll need to choose PayPal as your payment method. This should be an option in the "Payment Method" section of the exchange's website.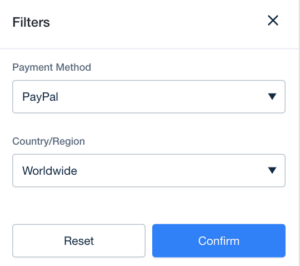 Step 3: Choose Your Currency
After selecting PayPal as your payment method, you'll need to choose the currency you want to use to pay for your USDT. Make sure to select a currency that is supported by the exchange.
Step 4: Find Offers
Once you've selected your currency, click on "Find Offers" to see a list of trusted sellers who are currently online.
Step 5: Buy from a Trusted Seller
Choose a trusted seller from the list and click on "Buy Now" to initiate the trade. Follow the trade instructions to complete the payment and receive your USDT.
Congratulations! You now own USDT.
Other Ways to Buy USDT
If you're unable to buy USDT with PayPal or prefer a different payment method, there are other options available to you. Many exchanges support card payments and bank transfers as payment methods. For example, you can follow the steps outlined in How to Trade USDT: Tips and Strategies for Making Money to purchase USDT with a variety of payment methods.
Alternatively, you can use the CoinCola app to buy and trade USDT and other cryptocurrencies. The app offers a user-friendly interface and a variety of features, including the ability to fund virtual currency with an on-chain transfer and access to premium crypto wallet.
FAQs
What are the fees trading on CoinCola?
Posting an offer on CoinCola is free, but users who post buying or selling ads will be charged a trading fee of 0.7% of the transaction amount after the order is completed.
What are the trading limits on CoinCola?
The trading limit for retail users on CoinCola without KYC is 1,000 USD. It's worth noting that once the account is verified, there shall be no limit on the account.

Conclusion
In conclusion, buying USDT with PayPal is a straightforward process that can be completed in just a few steps. Make sure to choose a reputable exchange like CoinCola and follow the trade instructions carefully to ensure a smooth transaction. If you're unable to buy USDT with PayPal, there are other payment methods available, including cash deposit, bank transfers, and the cash app. Happy trading!