How to Buy Bitcoin with No ID Verification in Nigeria
Cryptocurrencies such as Bitcoin are becoming increasingly popular in Nigeria. As more people are looking to invest in digital currencies, the process of buying them has become easier. However, one of the major challenges faced by Nigerians who want to buy Bitcoin is the need for ID verification. The good news is that there are ways to buy Bitcoin with no ID verification in Nigeria. In this article, we will explore the steps involved in buying Bitcoin without ID verification.
Understanding Bitcoin
Before we delve into the process of buying Bitcoin without ID verification, it is essential to understand what Bitcoin is. Bitcoin is a digital currency that operates independently of a central bank. It is a decentralized currency that uses blockchain technology to facilitate transactions. Bitcoin is not physical; it exists only as a code on a digital ledger.
Buying Bitcoin without ID Verification
Buying Bitcoin in Nigeria without ID verification is possible. Here are the steps involved:
Step 1: Look for P2P Marketplaces
Peer-to-peer (P2P) marketplaces allow buyers and sellers to trade Bitcoin without the need for intermediaries. These platforms operate as marketplaces where buyers and sellers can trade Bitcoin directly. P2P marketplaces such as Paxful, CoinCola, and Binance are good options to consider.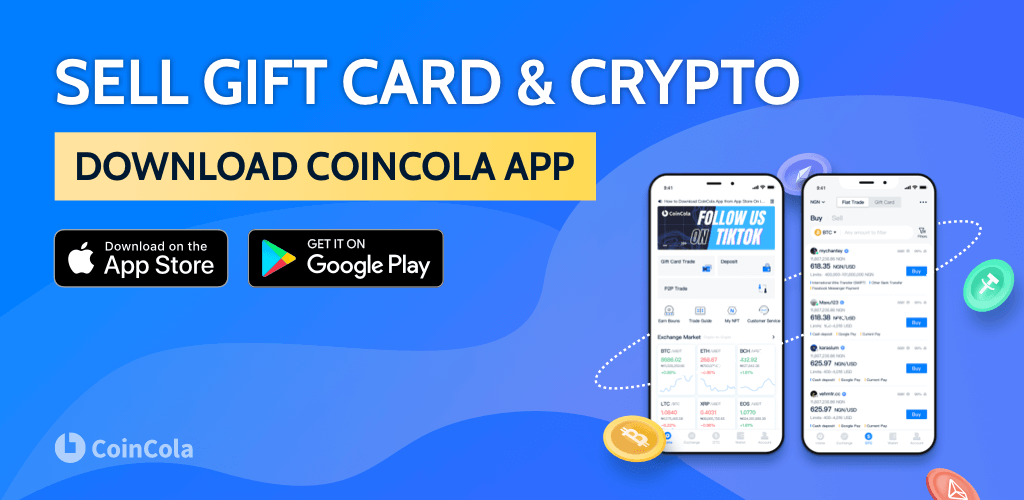 Step 2: Create an Account
Once you have identified a P2P marketplace, you will need to create an account. This involves providing your email address and setting a password.
Step 3: Search for Bitcoin Sellers
After creating an account, you can start searching for Bitcoin sellers on the platform. The sellers will have posted ads stating the amount of Bitcoin they have for sale and the price they are willing to sell it for.
Step 4: Initiate a Trade
Once you have found a seller, you can initiate a trade. The seller will provide you with payment details, and you will transfer the agreed amount to them. Once the payment has been confirmed, the seller will release the Bitcoin to your wallet.
Step 5: Store Your Bitcoin in a Wallet
After buying Bitcoin, you will need to store it in a wallet. A wallet is a digital storage facility that allows you to store your Bitcoin securely. There are several types of wallets to choose from, including hardware wallets, desktop wallets, and mobile wallets.
Tips for Buying Bitcoin without ID Verification
While buying Bitcoin without ID verification is possible, it is essential to take some precautions to protect yourself. Here are some tips to consider:
Use a Trusted P2P Marketplace
Make sure you use a reputable P2P marketplace to buy Bitcoin. Research the marketplace and read reviews from other users before initiating a trade.
Check the Seller's Reputation
Before initiating a trade, check the seller's reputation on the platform. Look at their trade history and feedback from other buyers. Only trade with sellers who have a good reputation.
Verify Payment Details
Make sure you verify the payment details provided by the seller before making a payment. Double-check the details to ensure that you are sending the payment to the correct account.
Secure Your Wallet
After buying Bitcoin, make sure you store it in a secure wallet. Use a strong password and consider using a hardware wallet for added security.
Where can you buy Bitcoin without ID verification In Nigeria?
CoinCola is a dual purpose exchange that combines OTC bitcoin trading and gift card market. CoinCola extended its services to Nigeria in 2018 and has emerged as one of the safest and best platforms for bitcoin trading.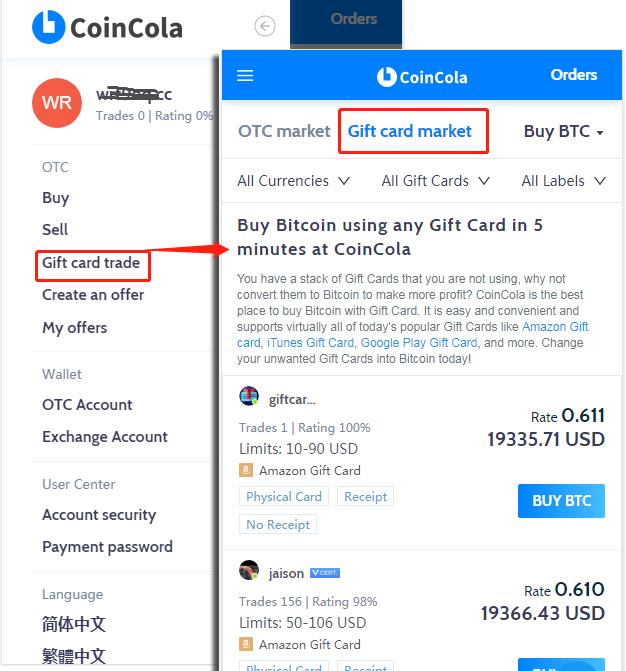 How Does CoinCola Stand out from the Rest
CoinCola OTC marketplace does not require verification for account creation and allows unverified accounts to do trades of below USD 100. 
This makes the platform one of the flexible platforms for Nigerians as 100 US Dollars is equivalent to 46,025 Naira, which is a lot of money in Nigeria. There is also no trading volume limit for accounts that have done a verification.
You May Like: How to Make Money Online with Google in Nigeria 2023
Active Marketplace for Bitcoin
Secondly, CoinCola has a vibrant marketplace for Bitcoin and requests to purchase bitcoin can be processed within minutes of registration. This is vital when you need Bitcoin urgently to make transactions.
Novel Security Policy
Coincola is one of the safest platforms for Nigerians due to its multifaceted approach to security. Whether you register with an ID or not, your transactions are secure from hacks and security breaches.
Furthermore, during transactions with a seller, the funds are kept in an escrow account which protects both the buyer and seller.
Unlike other platforms that have been hit with a wave of scams, CoinCola has managed to retain its reputation intact, which testifies to their security policy.
Low Transaction Fees
CoinCola also charges one of the lowest transaction fees with the platform collecting 0.7% on all transactions.
When you buy Bitcoin on the platform, you only part away with 0.7%, which is favorable when compared with other platforms that charge close to 5% on transactions.
In conclusion, you can take advantage of CoinCola features by visiting coincola.com to buy your Bitcoin without ID verification. 
You May Like: Buy Bitcoin in Nigeria  Instantly