Blockchain & Remittances: A Faster & Cheaper Way to Send Money in 2019
Remittance payments remain to be a regular routine of many workers around the world, especially in the developing countries.
People who work outside of their home are constantly looking for ways to send money back home to support their families.
Yet, remittance offices are taking a sizeable percentage away from the people who need it most.
Blockchain's Potential on Remittance
Remittance services is one of the most lucrative businesses of banks, specifically for deals done between institutions.
According to Accenture, banks process cross-border deals valued between 25-30 trillion USD each year, with a total number of 100-150 billion deals completed.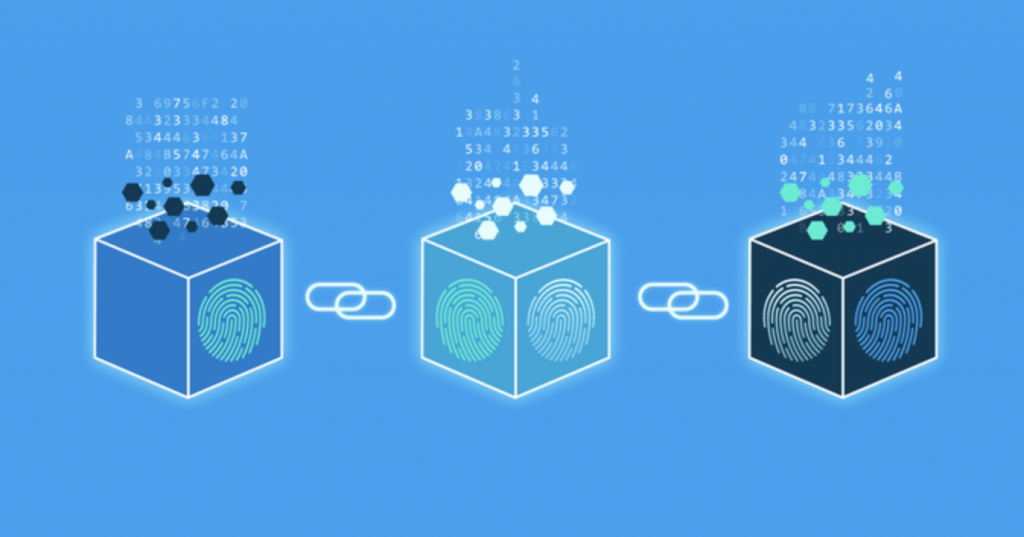 Traditional remittance services are usually complicated, time-consuming, and most importantly expensive. That is when blockchain technology comes to play.
Bitcoin was the first application fo Blockchain technology where the distributed-ledger technology can cut costs and increase payment efficiency without a middle-man.
Such frictionless experience for users to send money directly provides a faster and cheaper option, which can be conducted via P2P (peer-to-peer) platforms, such as CoinCola.
What Drives Expensive Remittance Services
Inefficient Correspondent Banking System
Using the banks to transfer money overseas are somewhat "noncompetitive" when it comes to the exchange rates and hidden fees.
Additionally, the amount of time it takes for banks to process your transfer to the other ends are longer than other providers can offer.
Banks also charge high commission and unfavourable exchange rates.
Market Monopoly in Remittance
Other than banks, there are other money transfer providers in the market providing relatively "cheaper and faster" services, and people who work abroad rely on them to transfer money back home.

These providers take 5-10% for transfer fees which might seem a small amount to many people. However, for countries with low cost of living, even 1 dollar can buy many basic goods, such as a pack of sanitary pads, 3 bags of rice, and half a chicken.
Despite the "high" service charge, foreign workers do not have other choices, unfortunately, given the limited alternatives. Thinking from a capitalist standpoint, the offerings of money transfer service providers do not change overtime.
How to Send Money Using Cryptocurrency
Users in LATAM countries relies heavily on remittance service to send money back home. Existing remittance providers, such as Western Union, charge at least 10% to send money.
Furthermore, it takes time to actually process the payment. Plain inconvenient. With CoinCola, we can save both time and cost for you!
Find an All-in-One Cryptocurrency Exchange
CoinCola is a cryptocurrency OTC platform that allows users to trade major cryptocurrencies with low costs. Users are able to convert your money to digital assets such as Bitcoins via our OTC platform directly from your mobile devices or desktops.
We offer a direct peer-to-peer crypto transfer technology on in CoinCola Wallet that does not require an intermediary taking your money away from you.
CoinCola is based on Blockchain technology that is secure, reliable, and fast.
How It Works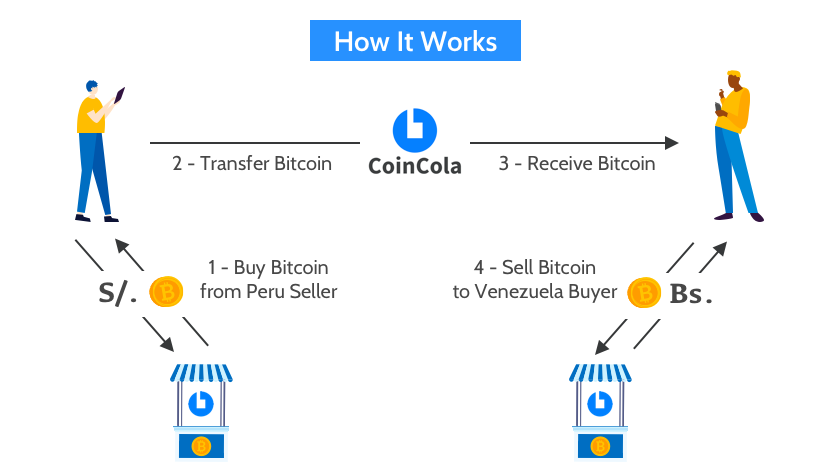 Say your dad working in Peru wants to send you money. He will first find the Bitcoin seller on CoinCola and convert his Sol to Bitcoin via OTC platform.
Then, he will transfer the BTC to you via CoinCola wallet for free (up to 0.5 BTC).
You will find a Bitcoin buyer in Venezuela and sell your BTC for bolívares soberanos.
It's completely FREE OF CHARGE and can be done in 15 minutes just on CoinCola.
About CoinCola
Founded in 2016, CoinCola is a Hong Kong based company offering both over-the-counter cryptocurrency trading and crypto-to-crypto pair trading exchange. CoinCola now serves millions of users from over 150 countries with our fast, secure, and reliable trading services. We support BTC, ETH, BCH, LTC, USDT, DASH, and XRP. Visit www.coincola.com for more information.
Calculating your current Bitcoin holdings? Check out our real-time Crypto Converter here.