Weekly Update (Vol. 4) 2019/01/19 – 2019/01/25
Market Status Quo
Total market cap is at about $119 billion (down 2.46% w/w), and 24h trading volume is around $15.73billion (down 11.3% w/w) at press time. The cryptocurrency markets are holding steady at the end of the week, with $BTC trading at $3,586.54, $ETH at $116.42,$BCH at $127.36, $LTC at $1.01, and XRP at $0.315.
(As of 1/25 22:00PM HKT)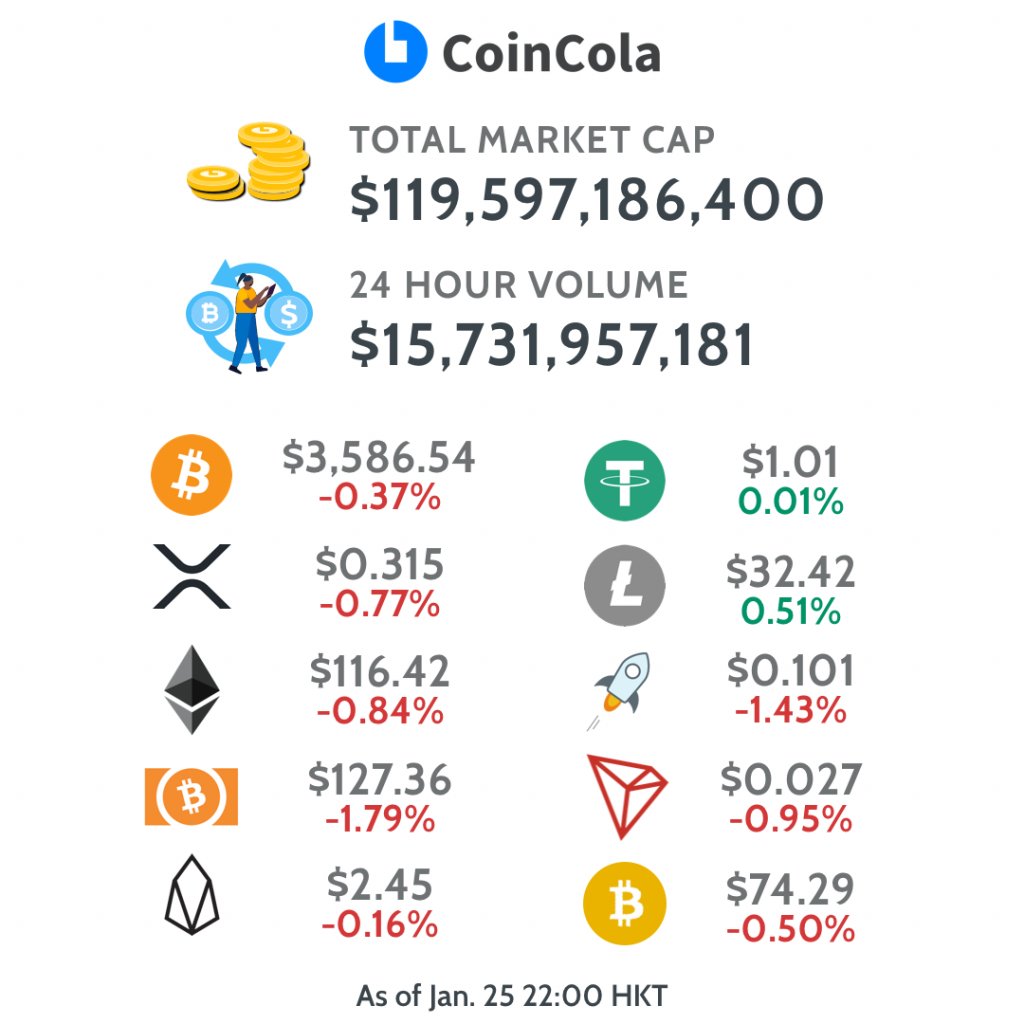 Top Industry News This Week
SKorean Crypto Execs Get Jail Sentences over Fake Volume: The former and the current CEOs of Komid have been part of a $45 million scheme, according to a South Korean court. He was sentenced to
FirstBitcoin ATM launched in Venezuela:There are around 4,200 Bitcoin ATMs that are installed in over 75 countries around the world. Venezuela will be soon having its very first Bitcoin ATM within next 2 weeks. Crypto buyer, the company that manages this specific ATM, confirmed that it has already been installed in Caracas. Public will have access to it as soon as the ATM passes several initial testings to ensure smooth operation.
Singapore-basedBlockchain Exchange going public in the US: BlockchainExchange Alliance, formerly BTHMB, confirmed the merger with Blockchain Industries.The deal would potentially pushed the birth of the first cryptocurrency exchange that will be publicly traded in the U.S.
US GiftCard Website Bidali Accepting BCD:Form twitter of Bitcoin Diamond(BCD), announced that people can now use BCD to purchase gift cards in the US from hundreds of your favorite brands using Bidali. These include everything from Amazon to Best Buy, Walmart, Nike, Uber and more!These guys have been a pleasure to deal with.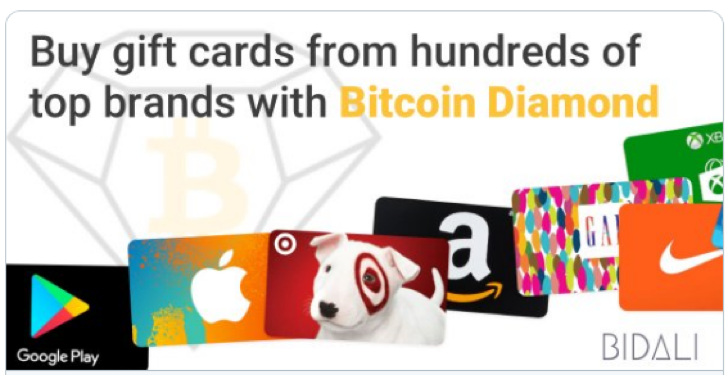 Regulatory Roundup
Wyoming Introduces a Bill Aiming to Define Virtual Currencies as Money
A bill meant to clarify the classification of cryptocurrencies has been introduced in the U.S. state ofWyoming Jan. 18, according to the official state legislature website.
The bill places crypto assets into three categories: digital consumer assets, digital securities and virtual currencies. The bill defines assets falling in any of those three categories as intangible personal property and grants virtual currencies the same treatment as fiat money.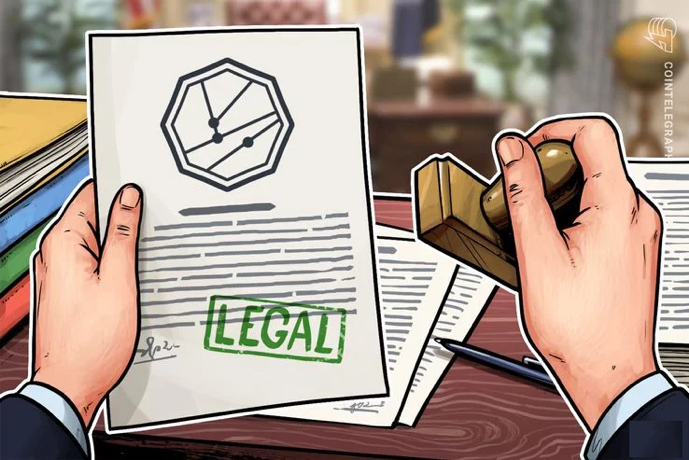 Cryptocurrency earnings officially taxed in Romania
The law 30/2019 amending the Fiscal Code came into force on January 20 and brings a novelty to the Romanian system, namely categorizing the earnings from bitcoin and other digital coins as "income from other sources", therefore subject to income tax.
If these casual earnings exceed altogether more than RON 600 per year, they are subject to taxation. The tax is 10%.
Ghana's Regulatory Agency Could License Cryptocurrencies
Ghana's Securities and Exchange Commission (SEC) is considering licensing digital assets in the country. This would make crypto legal tender in the country.
Paul Abadio, the deputy director general of the SEC, commented on this issue: "When you choose to go there, you are on your own. We have adopted a wide range of changes on it and we are still doing our research and gathering information, and we welcome any input that people might have to help us formulate a view on how we should deal with it in Ghana."