Game On: Exploring the Best SportyBet Apps in Africa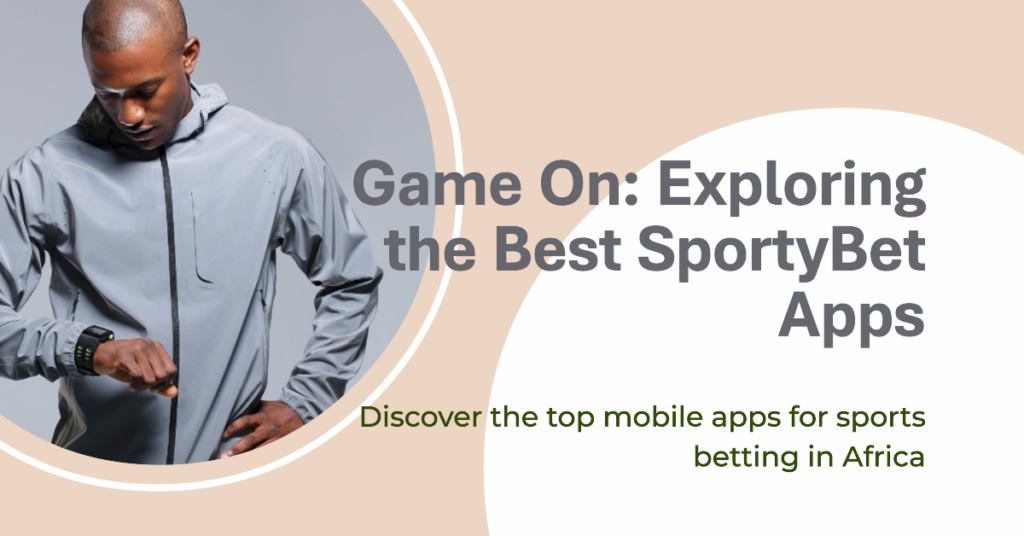 Are you an avid sports enthusiast and an ardent fan of betting? If so, you're likely already familiar with the name SportyBet. As the sports betting industry continues to surge in popularity, SportyBet has emerged as a prominent player, offering a range of apps that cater to the African market. In this article, we'll delve into the top SportyBet apps in Africa, exploring their features, benefits, and how they've captured the attention of sports betting aficionados across the continent.
Introduction to SportyBet Apps
SportyBet is a leading online sports betting platform that has gained immense popularity across Africa. With its user-friendly interface, extensive sports coverage, and innovative features, it has quickly become a go-to choice for sports enthusiasts looking to add an extra layer of excitement to their favorite games.
The Rise of Sports Betting in Africa
In recent years, sports betting has experienced a meteoric rise in Africa. The thrill of predicting match outcomes and supporting one's favorite teams with monetary stakes has captured the interest of millions. SportyBet, recognizing this trend, has tailored its offerings to cater specifically to the preferences and needs of African bettors.
The Advantage of Mobile Apps in Betting
The advent of mobile technology has revolutionized the way people engage in sports betting. SportyBet's suite of mobile apps takes full advantage of this, allowing users to bet on their favorite sports events anytime, anywhere. The convenience of placing bets through a mobile app has contributed significantly to the surge in online sports betting in Africa.
Exploring the Top SportyBet Apps
🇳🇬 SportyBet Nigeria
SportyBet's presence in Nigeria has been nothing short of remarkable. The SportyBet Nigeria app offers a wide range of sports, including football, basketball, tennis, and more. Users can enjoy live betting, real-time statistics, and a seamless betting experience tailored to the Nigerian market.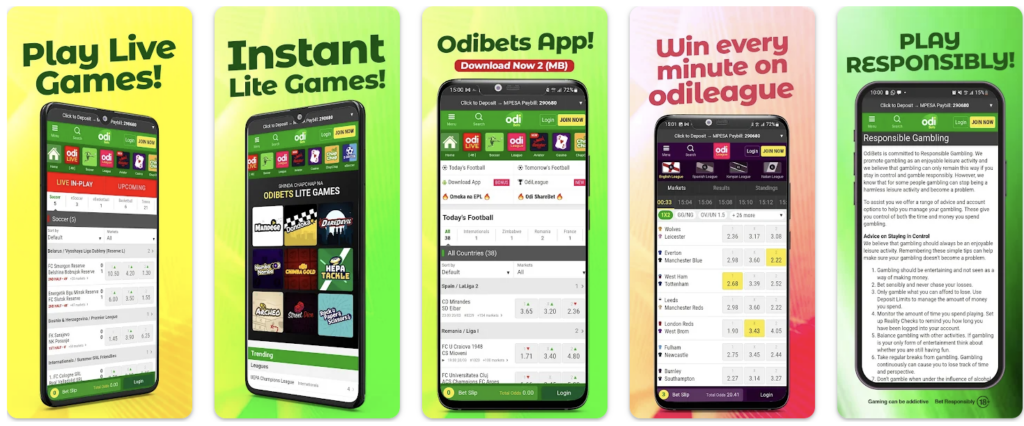 🇰🇪 SportyBet Kenya
In Kenya, Odi bets has captured the hearts of betting enthusiasts through its dedicated app. The app provides a platform for Kenyan users to bet on local and international sports events. With features like in-play insights and a variety of betting options, it has become a staple for those seeking an exciting betting experience.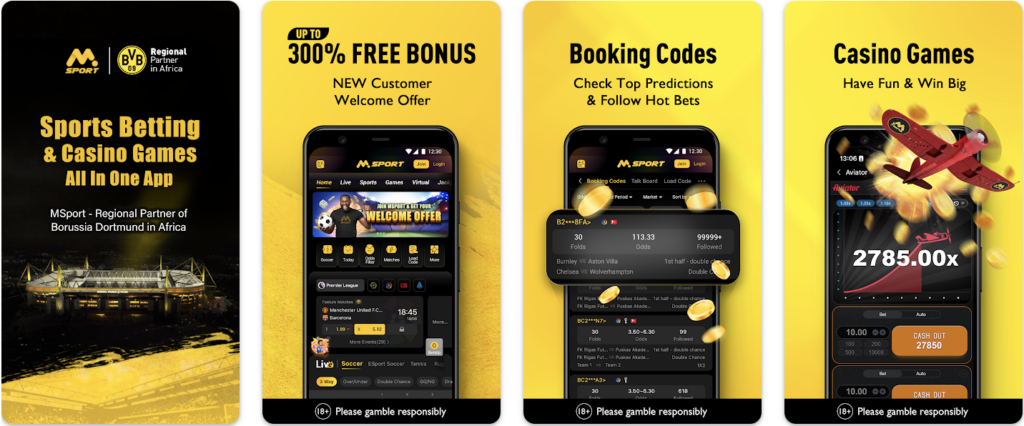 🇬🇭 SportyBet Ghana
Ghanaian bettors have also embraced SportyBet's offerings with open arms. The MSport Ghana app delivers a comprehensive selection of sports, coupled with competitive odds. The app's intuitive design and secure payment options have contributed to its popularity in the Ghanaian market.
Features That Set SportyBet Apps Apart
SportyBet apps stand out for their array of features designed to enhance the betting journey:
1. User-Friendly Interface
Navigating a betting app should be effortless, and SportyBet ensures just that with its user-friendly interface. Whether you're a seasoned bettor or new to the world of sports betting, the app's layout and design make it easy to place bets and access key information.
2. Diverse Sports Coverage
SportyBet doesn't just focus on one or two sports; it covers a wide range of sporting events from around the world. From major tournaments to local matches, users can bet on their preferred sports with ease.
3. Live Betting and Streaming
The excitement of live betting is unparalleled, and SportyBet delivers by offering real-time betting options. What's more, users can often live-stream matches directly through the app, enhancing the overall experience.
4. In-Play Insights and Statistics
To make informed betting decisions, having access to in-depth insights and statistics is crucial. SportyBet apps provide users with real-time data, helping them stay updated and strategize effectively.
How to Get Started with SportyBet
Time needed: 5 minutes
Getting started with SportyBet is a straightforward process:
Downloading and Installing the App

To begin, download the relevant SportyBet app from the official website or app store. Installation is quick and hassle-free.

Creatingan Account

Once the app is installed, create a new account by providing the required details. This usually includes your name, contact information, and a secure password.

Making Deposits and Withdrawals

After account creation, you'll need to fund your account to start betting. SportyBet apps offer various payment options, making deposits and withdrawals convenient and secure.
Promotions and Bonuses
SportyBet appreciates its users and offers attractive promotions and bonuses:
Welcome Bonuses: New users often receive welcome bonuses, which may include free bets, deposit matches, or other incentives.
Loyalty Programs: Loyal users can benefit from loyalty programs that reward consistent betting and engagement.
Ensuring Security and Fair Play: SportyBet prioritizes user security and fair play:
Regulatory Compliance: SportyBet operates in accordance with local regulations, ensuring a safe and legal betting environment.
Data Protection Measures: User data is safeguarded through encryption and advanced security measures.
The Future of SportyBet in Africa
As the demand for online sports betting continues to grow in Africa, SportyBet is poised to expand its offerings and reach even more bettors. With a commitment to innovation and user satisfaction, SportyBet is likely to remain a key player in the industry.
Conclusion
SportyBet apps have redefined the sports betting landscape in Africa. Their user-centric approach, coupled with a range of features, has made them a preferred choice among betting enthusiasts. Whether you're in Nigeria, Kenya, Ghana, or beyond, exploring SportyBet's apps can elevate your sports betting experience to new heights.