Forget the Bear Market: Here's Why Crypto Could Skyrocket in 2023 According to ChatGPT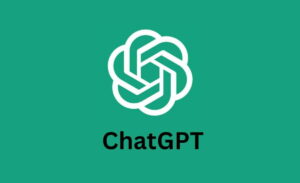 ChatGPT is an advanced AI chatbot created by OpenAI that shows potential for providing insights into the financial world. I recently spoke with ChatGPT to get its predictions for Bitcoin's price by the end of 2023. While forecasting any asset's price is challenging due to unpredictable factors, ChatGPT outlined several key drivers that could boost Bitcoin's value substantially over the next couple of years. 
First, growing mainstream interest and adoption of Bitcoin could increase demand and push the price up. Similarly, increasing institutional investment may spur price growth as more money flows into Bitcoin from major players. Next, Bitcoin's 2024 halving event could lead to anticipation of price appreciation as new supply is cut in half. Finally, positive sentiment and speculation have fueled past crypto bubbles, so a shift to optimism could initiate another wave of speculative buying.
Of course, uncertainty and unforeseen events pose risks to the price in the short term. However, based on Bitcoin's potential, halving patterns, and possibilities of broader adoption or sentiment shifts, ChatGPT believes there are reasons to be optimistic for Bitcoin's value to increase long-term. The chatbot thinks these drivers point to Bitcoin potentially reaching or exceeding its past high by the end of 2023, though there are no guarantees.
The crypto market has been on a wild ride so far in 2022. Major cryptocurrencies like Bitcoin, Ethereum, Litecoin, and XRP have seen massive price swings, with some coins down over 50% from their all-time highs. However, the market is showing signs of stabilizing in recent weeks, and many experts think a bull run could be on the horizon for next year.
Bitcoin Price Prediction
Bitcoin is the largest and most dominant cryptocurrency, so the health of the overall crypto market is largely dependent on Bitcoin's price action. Bitcoin peaked at nearly $69,000 in November 2021 but has since declined to around $26,000. The good news is Bitcoin appears to have found solid support around $25K, and consolidation at this level is a positive sign according to many analysts.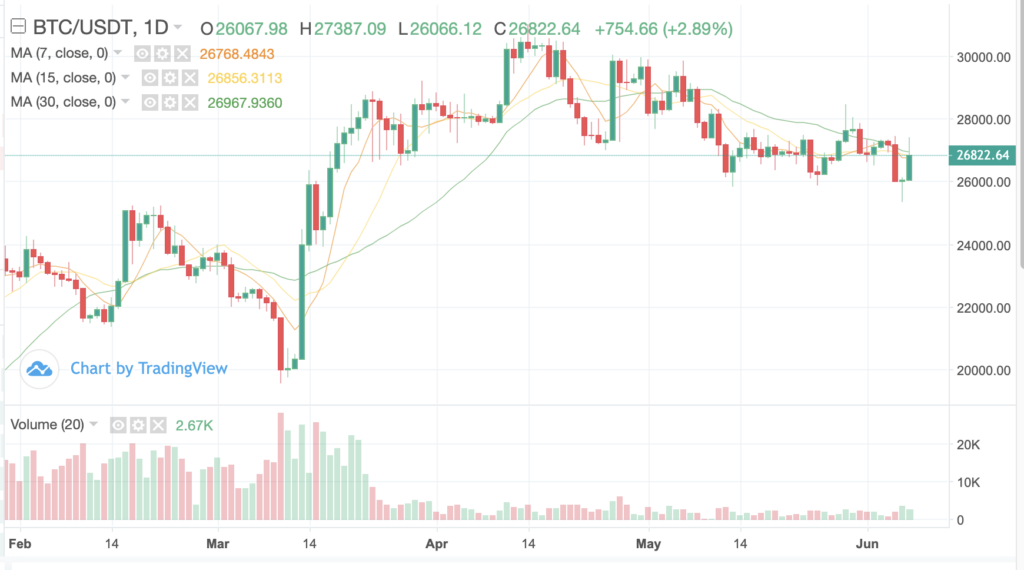 If global markets remain steady and inflation fears subside, Bitcoin could be poised for a rally in 2023. Renowned crypto analyst Akash Girimath predicts Bitcoin will reach $50,000 by June 2023, a 150% increase from current levels. Other experts like Dan Tapiero, Anthony Pompliano, and Michaël van de Poppe are also bullish on Bitcoin for the next months, citing increasing mainstream adoption and more institutional investors entering the space.
A price of $50,000 for Bitcoin seems reasonable if the macro environment stabilizes and interest in cryptocurrencies picks up again. At a minimum, expect Bitcoin to hold above $25,000 support and potentially trade in the $30,000 to $50,000 range for much of 2023 if a bull run materializes.
Ethereum Price Prediction
Ethereum is the second-largest cryptocurrency and the main platform for decentralized apps and NFTs. Ether, Ethereum's native token, hit an all-time high of nearly $5,000 in November 2021 but now trades at around $1,800. Like Bitcoin, Ethereum appears oversold at current levels and is due for a rally according to many crypto analysts.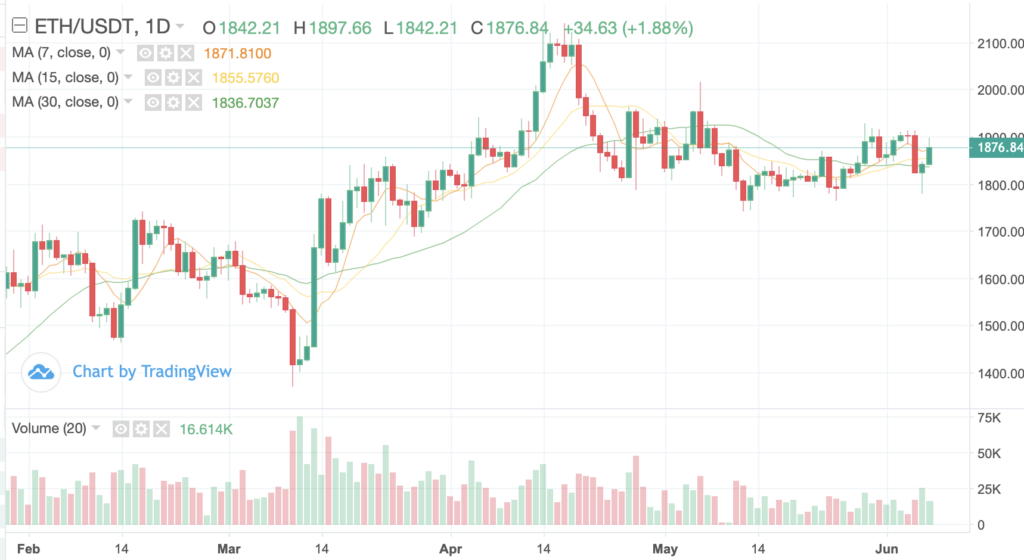 Leading Ethereum analysts like Justin Bennett, Pentoshi, and Haze are targeting $3,000 to $5,000 for Ether by mid-2023 if the crypto market turns bullish again. Ethereum's transition to proof-of-stake and the upcoming "Merge" event could drive a lot of hype and enthusiasm for Ether in 2023. Other catalysts like increasing NFT and DeFi activity may also boost interest in the Ethereum ecosystem.
While risks remain in the short term, the outlook for Ethereum in 2023 looks positive. If global markets stabilize and inflation fears ease, Ether could potentially double or triple in value 2023. A price target of $3,000 to $4,000 seems reasonable given Ethereum's strong fundamentals and role in the broader crypto industry.
Litecoin Price Prediction
Litecoin is a popular "silver to Bitcoin's gold" that provides faster transaction times and lower fees than Bitcoin. Litecoin reached an all-time high of $420 in May 2021 but has declined over 80% since then to just $90. However, Litecoin still ranks among the top 15 cryptocurrencies by market cap and has strong branding and name recognition within the crypto community. If investor interest returns to altcoins and the crypto market in 2023, Litecoin could be primed for solid gains.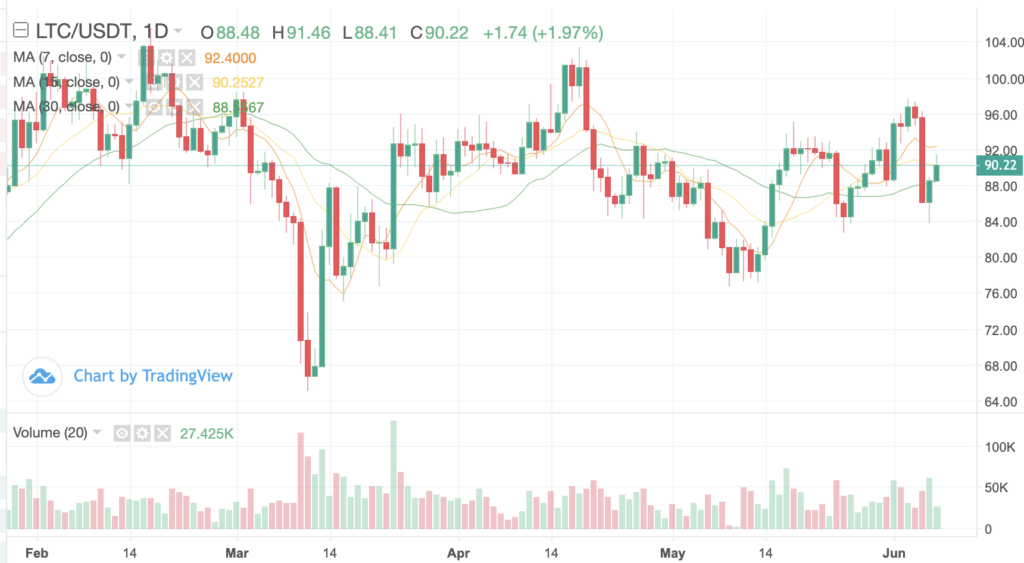 Renowned crypto analyst CryptoWolf predicts Litecoin could reach $200 by June 2023, a 260% increase from current levels. Other analysts also expect triple-digit gains for Litecoin next year if the overall crypto market rebounds. A price target of $100 to $200 seems reasonable for Litecoin in 2023 based on historical price trends and its position as a major "silver to Bitcoin's gold" cryptocurrency.
While certainly risky, Litecoin's low valuation and potential for major upside make it an interesting crypto play for 2023 if you're bullish on the market. Expect a lot of volatility, but the reward could be substantial if Litecoin regains its 2021 highs and continues its historical boom-bust cycle.
XRP Price Prediction
XRP is a top 10 cryptocurrency used for global payments and settlements. XRP reached an all-time high of $3.84 in January 2018 but declined over 90% from that level. XRP now trades around $0.53, well below its previous peak. However, XRP remains a promising crypto for 2023 according to many analysts.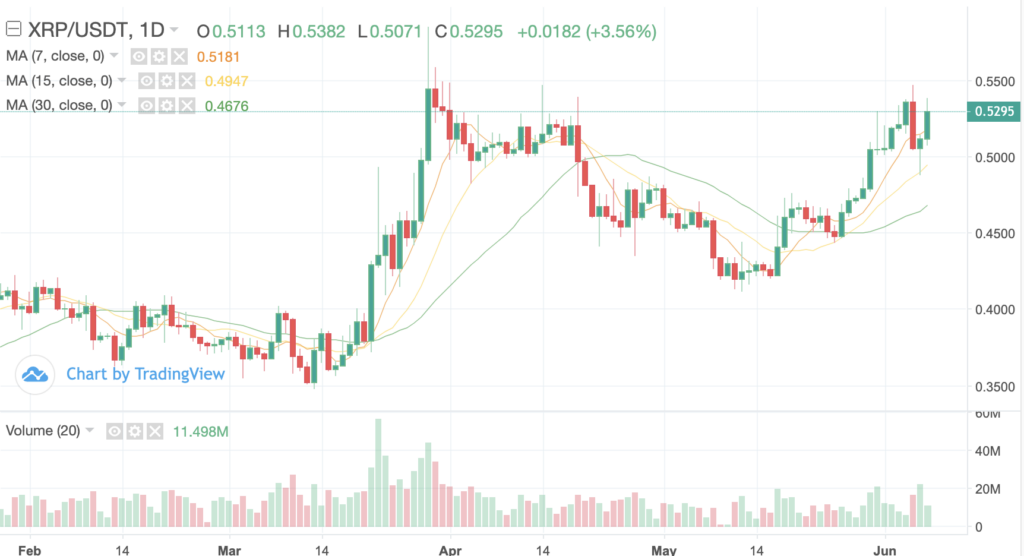 Well-known crypto analysts S.D Bullish Predictions and Oracle Times both expect XRP to reach $3 to $5 in 2023, a 500% to 1,000% gain from today's price. Other experts also expect triple-digit gains for XRP 2023 if the crypto market turns bullish. The major catalyst is Ripple's lawsuit with the SEC. If Ripple wins or settles the case, XRP prices could surge on news of its legal clarity.
While risky, XRP offers substantial upside potential in 2023 given its current low valuation and the possibility of a major bull run if the SEC lawsuit is resolved. For maximum gains, buy XRP before a final settlement is announced. Even without a settlement, XRP could reach $1 to $2 in 2023 based on market hype and the increasing utility of the XRP token.
Conclusion
Overall, 2023 is shaping up to potentially be a very bullish year for cryptocurrencies if global market conditions stabilize. Bitcoin, Ethereum, and other major coins appear oversold at current levels, offering investors an opportunity to gain exposure before the next big rally. While risks remain, the prospect of huge gains may appeal to crypto investors and help propel the market higher in 2023.
According to ChatGPT, Bitcoin and other cryptocurrencies seem primed for growth in 2023 under the right conditions. If the macroeconomic climate settles, cryptocurrencies become more mainstream and institutional, the 2024 Bitcoin halving approaches and investor sentiment turns bullish again, we could see crypto values surge in 2023. Though short-term risks persist, the long-term drivers of broader crypto adoption and constrained new Bitcoin supply point to the possibility of substantial price appreciation in the coming years. The future of crypto is undoubtedly risky and uncertain but also offers promising potential for those able to stomach the volatility.
You may like How to Trade Bitcoin: OTCs vs Exchanges