Weekly Updates (Vol. 3) 2019/01/12 – 2019/01/18
Weekly Market Review
Market Status quo
As of 17:00 GMT on Friday (January 18 2019), the total market cap of cryptocurrencies reached $122.48 billion, and the transaction volume reached $16.628 billion. Compared to last Friday with the total market value of digital currencies of $123.594 billion and 24-hour trading volume of $20.549 billion, the total market cap is down about 0.9% and transaction volume plummets over 19.08%.
The price of mainstream coins are shown in the following table, ETH and LTC taking a strong hit in the price.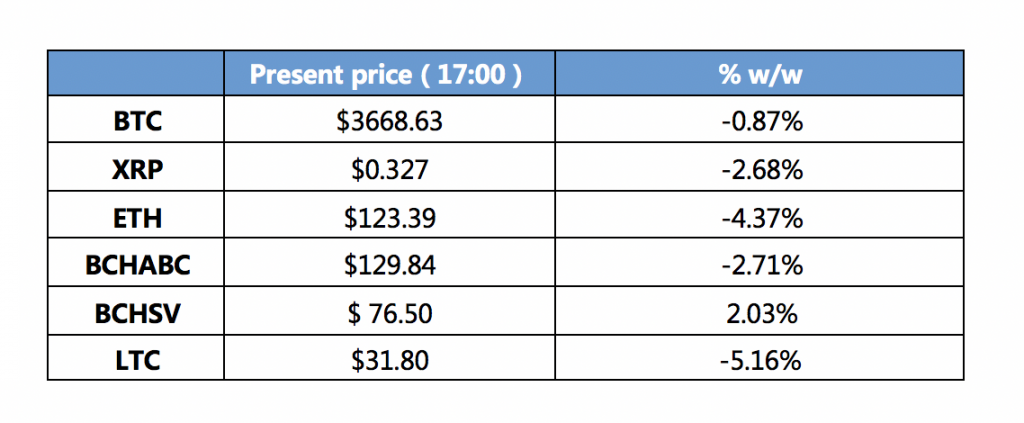 Weekly Industry News
Bitcoin Buys Tropical Beachfront Paradise Villa in Thailand
A sparkling modern beach villa is up for sale in Ko Samui, Thailand. The property is for sale for $1.5 million USD. Bitcoin, US dollars and other unspecified crypto are accepted.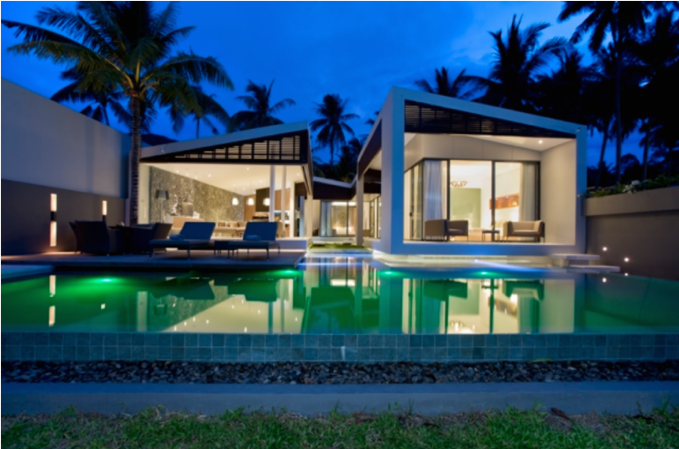 Venezuelan BCH Proponents Bolster Cryptocurrency Use Cases and Adoption
In the midst of a severe economic depression and the devaluation of the Venezuelan bolívar, bitcoin cash (BCH) supporters have been teaching people about the benefits of using permission-less cryptocurrencies throughout the country. The BCH meetup in Venezuela has swelled to 349 registered participants and group coordinator Lizbeth Alviarez has recently detailed that dedicated members are doing everything they can to accelerate adoption in the area. source. 
Security Alert: Ethereum Constantinople Postponed
Ethereum announced on their blog that the Ethereum Core Developers and the Ethereum Security Community were made aware of the potential Constantinople-related issues identified by ChainSecurity on January 15, 2019. They were  investigating any potential vulnerabilities and will follow with updates in this blog post and across social media channels. Moreover,Out of an abundance of caution, key stakeholders around the Ethereum community have determined that the best course of action will be to delay the planned Constantinople fork that would have occurred at block 7,080,000 on January 16, 2019."
Venezuelan Government offering discounts for property bought with Petro
Venezuela is encouraging its citizens to buy property using the controversial Petro cryptocurrency – and giving them a discount to boot according to local news outlets.
Ildemaro Villarroel, the minister for Habitat and Housing told that there was real estate currently available under the nation's Great Housing Mission scheme, and for purchasers paying in Petro, there is a 10% discount on offer.
Policy tracking
Malaysia Govt still discussing cryptocurrency status
The government of Malaysia is still undecided whether to legalise the use of cryptocurrency and digital currency in the country. Federal Territories Minister Khalid Abdul Samad said the matter was still under consideration. "People have asked me if these (cryptocurrency and digital currency) currencies are legal or illegal. At the moment, the answer is neither legal nor illegal as the situation is still unclear."
Marshall Islands Updates 2019 Roadmap for Sovereign Cryptocurrency
The team working to launch Malta's anticipated national cryptocurrency has published two documents seeking to articulate the project's roadmap for the new year.
The SOV team will seek to establish partnerships with "a handful of those powerful and well-capitalized blockchain platforms" to "provide a strong anchor for a coalition around the Marshall Islands." The team also sought to reaffirm its commitment to launching the SOV during 2019. source. 
Chileans to Start Paying Cryptocurrency-Related Taxes in April
The Chile government has included crypto assets in its books, and put out a form for this specific purpose. According to documents from Chile's Internal Revenue Service (Servicio de Impuestos Internos, SII), Chileans income related to cryptocurrency trades as "other own income and/or third-party income". Chileans have to start paying cryptocurrency-related taxes in April of this year. source.